Melana Hudson charts her own course as an entrepreneur
THE thought of not working with people was stuck in her mind and that motivated her to start her own small business making handmade fabric headbands and hobo bags.
Melana Hudson used to have a "nine to five" job and she didn't really like having a boss hovering over her shoulder and with that she made up her mind to become self-employed.
Her products are labelled and she calls it "MH Designs" a business she started four years ago operating right out of the comfort of her own home in Georgetown.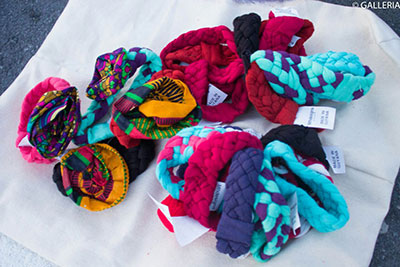 Last Friday marked four years since the 31-year-old decided to quit her job and focus on her own business and is now aiming to become a supplier to local stores.
"I always wanted to work by myself and making bags and headbands is something I like doing with relative ease and at the same time making a living," she said.
Presently, Hudson is trying to make some tourism bags and with Mashramani and Carnival on the horizon she knows Guyana will have some visitors and she wants them to have collectible bags, all handmade to take back with them.
She added that the hobo bags which are made of fabrics and hand-painted depict places and things of Guyana have tags with a little bit of history of what each drawing depicts.
Hudson related that she is making every effort to have full customer satisfaction because it is not just about buying a bag it has to be something of value.
She pointed out that her prices are reasonable considering she would have to source materials from the US for the production of the hobo bags, as well as buy fabrics from local stores.
Headbands costs as low as $200 and $600, while the hobo bags cost $1500 and $4000. The bags can be found at three locations which are at KoKo Natural Hair Store at Robb Street; Princess Beauty Salon at Main Road Vryheid's Lust, East Coast Demerara; and at Perfect You Beauty Salon at Croal Street, Georgetown.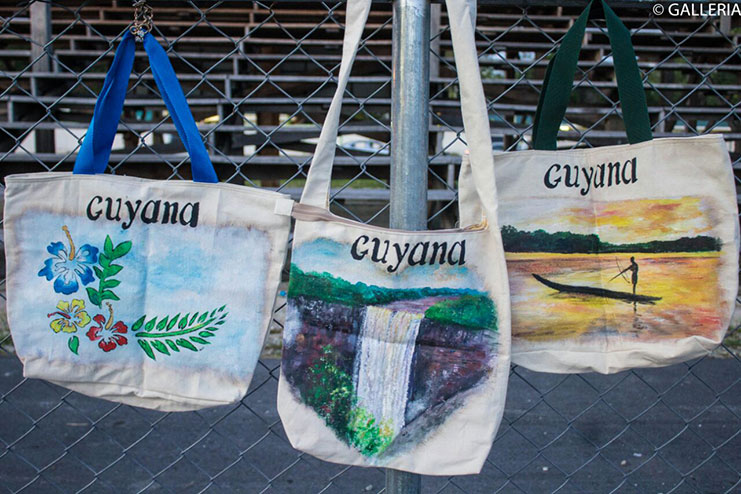 All headbands and hobo bags are made from local products except for the bag handles and canvas which are sourced from the US.
Hudson said she doesn't really have full-time staff but would utilise her sister and a friend when the need arises.
A headband would take about five minutes for Hudson to make and comes from a natural knack she has with her hands. Melana admits that she has had no formal training in the arts and craft but knew she had a creative edge within her and it was just time before it blossomed.
As for making the hobo bags it would take about 45 minutes to complete one bag since that requires a bit more work and effort as it is done by hand but she often uses a sewing machine to stitch the zip, line the bag from the inside and stitch the handles etc.
"[This year] I am looking to push my business and get into local stores to have them sell my products before I can export," she said.
Hudson related that her difficulty is getting materials at an affordable price since importing is expensive and requires a lot of running around, noting that sometimes she operates at a loss-without making a profit but she manages to stay afloat.
She told the Pepperpot Magazine that managing a small business is not easy and it is time-consuming but all in all she prefers to work with herself and at her own pace.
Hudson said she is determined to make it work and will press forward to become successful no matter how tough things get.