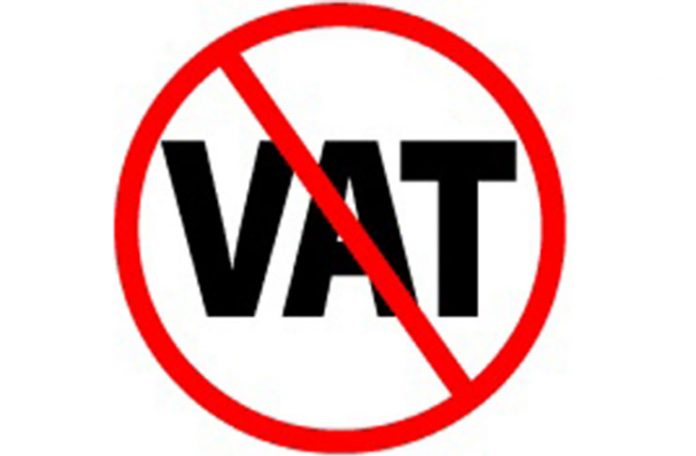 VALUE Added Tax (VAT) on private education has been removed after much criticism and protests following its introduction in the previous budget.
Finance Minister Winston Jordan in his budget presentation on Monday, said as part of Government's efforts to widen the tax base, services provided by private educational institutions were standard rated, while educational supplies previously zero-rated were exempted from the payment of the VAT.
"In view of the representations made, I propose to remove the VAT on the provision of all educational services, with effect from January 1, 2018," the minister told the House.
The announcement by Minister Jordan is most welcome news for private education providers and students, who have been clamouring for the removal of the tax, which they say is burdensome.
Head of Nations University, Dr Brian O'Toole, in April had told a public consultation on the tax that the solution to the issue is "not to punish who pay tax", but to go after those who are not compliant.
He said 12 per cent of students pursuing the American Business Executive (ABE) programme at Nations had already dropped out of the programme in light of the increased fees, which were made following implementation of the VAT measure.
Stacy French of Mae's School had called on the Government to explain what factors were considered in a $2B figure, which the authorities noted private schools have attained from tuition.
Finance Minister Winston Jordan earlier this year had said some 86 private schools operate in Guyana and many of them make huge revenues.
Fees range from between $144,000 and $300,000 annually, which do not include extra lessons, uniforms, books and coaching fees, among others.
The top eight among these private schools rake in fees estimated at over $2 billion annually, he had pointed out.
On Monday, Jordan said efforts will continue by the Guyana Revenue Authority (GRA) to ensure that these institutions become tax compliant, pointing out that the potential revenue loss as a result of the removal of the tax is $342 million.