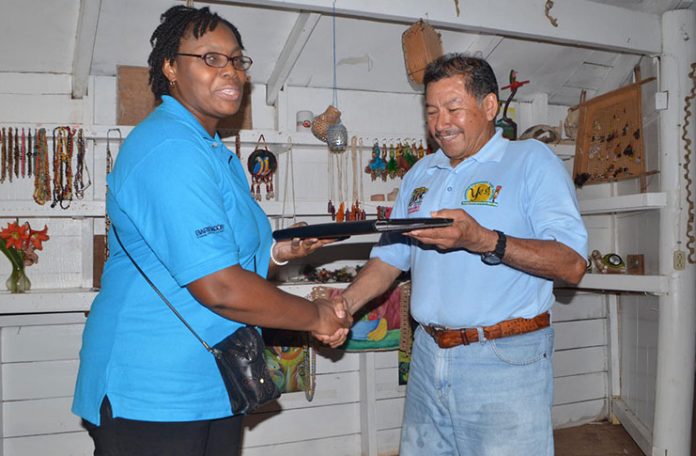 …Barbadian team impressed with community-based tourism
GUYANA'S tourism was once again showcased as a team of Barbadian tourism experts conducted a five-day "Fam: trip" (Familiarisation Tour) organised by the Guyana Tourism Authority (GTA).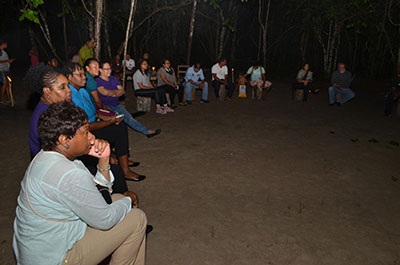 In 2015 a Memorandum of Understanding (MoU) was signed between the GTA and the Barbados Tourism Marketing Inc., on areas of cooperation; concentrating on two main areas – multi-destination packaging and the sharing of information to assist each others in the tourism sector. This 'fam trip' is a direct result of the MoU.
Barbados is commonly known for its 'Sun, Sand and Sea,' however, members of the Barbados team noted that the country does not have adventure packages. They were eager and impressed with the concept of Community-based Tourism (CBT).
On that concept, Minister of Indigenous Peoples' Affairs, Sydney Allicock, met and shared his knowledge and expertise with the team. The group spent five days at the Surama Eco-Lodge, Surama Village, North Rupununi. Minister Allicock told team members that CBT was a concept that was economically beneficial to the community and the country as a whole. He gave numerous examples of the development of Surama.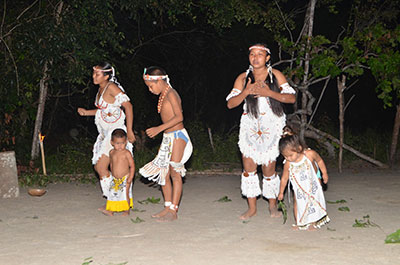 "Community-based Tourism is something that takes lots of planning and implementing and also putting your own imagination to practice," Minister Allicock said.
Importantly, the minister pointed out that CBT is a concept that keeps the community's culture alive, and noted that, "The language, the stories and the handicraft and the old ways like having a bonfire and hearing stories from way back when."
Additionally, he observed that many Guyanese are unaware of the true beauty and potential of the country they have. However, he opined with CBT, "that is slowly changing and we know that it will continue to improve."
Clara Chandra, Logistics Manager, GTA, noted that Guyana has been leading the way in
CBT.  Chandra said that the Barbados team visited three key Indigenous communities namely, Rewa, Surama, and Kaibarupaii because they have received C2 recognition for their sustainable tourism projects.  She noted that "We wanted them to come and experience… we need to [make] them understand what it is we have to offer, and how together they can develop between the two countries."
Group member, Eion Proverbs, enthused, "my gosh this country is absolutely breathtaking and I love it". He added that the 'Fam trip' is beneficial, since he is building relationships with persons from the GTA and also experiencing the chance of a lifetime to visit Guyana's interior. Proverbs said he will return to Barbados to draft packages, so that Barbadians can visit Guyana and in turn Guyanese visit Barbados.
Andera Kedungan, Product Officer for the Barbados Tourism Authority, said " It has been fantastic, a really wonderful experience. I am doing things that I won't normally do. In Barbados, we do not have this type of product."  She added that the Authority would have heard extensively about CBT, hence their coming on the trip so that they could adopt some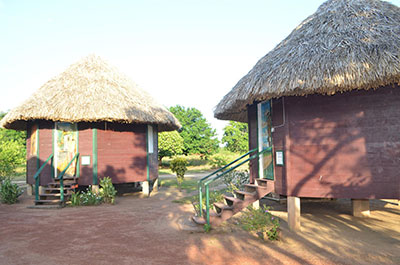 of our best practices.  Kedungan noted that her country did not have the vast infrastructure like Guyana in relation to CBT, but noted that the Authority would be seeking more expert advice in the future to develop their BCT product.
While at Surama, the team was treated to cultural presentations by various Indigenous groups. The team departs for Barbados on Sunday.
By: Gabreila Patram (DPI, Guyana)