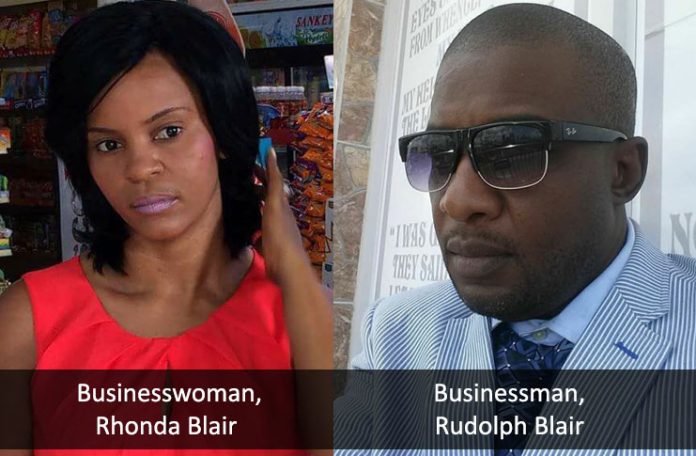 –cops probe possible murder/suicide
The body of Popular business woman Rhonda Blair 42, was discovered in her home at Coburg Street East Canje Berbice late Thursday night and early Friday morning her husband, Rudolph Blair who police had been treating as the prime suspect was found in a clump of bushes aback of his yard.
It is unclear how he died, although there are reports that he had engaged police in a shootout. There are also reports that the couple had been facing dire financial difficulties which resulted in the closure of one of the branches of the Popular "Stretch D Dollar Supermarkets".
The businesswoman's body was reportedly found in a pool of blood with suspected stab wounds to her left breast and neck. According to information a missing person report was filed for Rhonda by a friend and when investigators visited the home discovered the woman's lifeless body .The couple leaves to mourn two children. The police are currently at the scene conducting their investigation.