PRESIDENT David Granger and First Lady Mrs. Sandra Granger, on Friday night attended a cultural celebration entitled, 'Juliana! A Celebration of Guyanese Culture.'
The event, which was held at the National Cultural Centre, featured a fusion of music and dance representing the multi-ethnic, multi-cultural characteristics of the Guyanese society and its struggles for independence.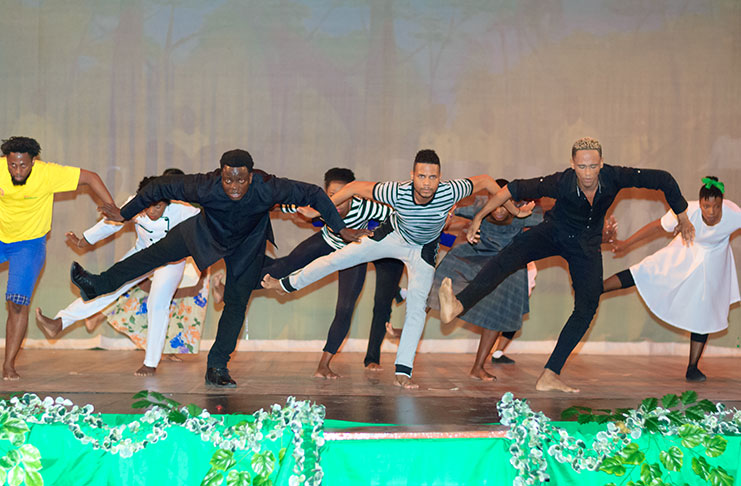 The cultural programme produced by Lloyda Garrett and directed by Garrett, Randolph Critchlow and Sonia Yarde, imagines a people who are proud of their patrimony and are prepared to protect and preserve that natural wealth, a people who understand the pivotal role education plays in national development and a people who are working together with a common purpose for the good of Guyana.
The programme's theme stemmed from the President's emphasis on 'the green state' development, education and social cohesion.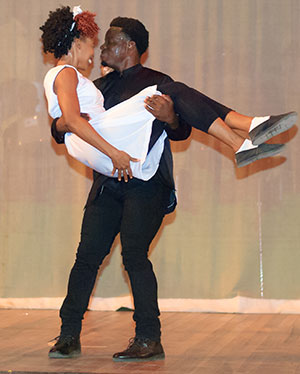 Prime Minister Moses Nagamootoo, several Government ministers, members of civil society and the public were in attendance.
Meanwhile, participants included the Bina Hill Institute Choir, Bishops High School, Sophia Training Centre, Tucville Secondary School and West Demerara Secondary School Combined Choir, the Chinese Association of Guyana Lion Dancers, the Free Souls Dance Theatre, the Happy Feet Dance Company, the Indian Cultural Centre Dancers, Music Unlimited, the National Steel Orchestra, Saxophonist Pastor Richard McDonald, Saxophonist Roy Stewart, Success Elementary School and West Demerara Secondary School Combined Choir and the Surama Dancers.
Juliana was written by Garrett and Critchlow, while Yarde was the stage manager and Tashandra Inniss served as production assistant for the programme. Kijana Lewis choreographed the dances, and the set design was done by Maxi Williams and Ansford Patrick. Costumes were designed by Williams, Mwanza Glenn, and Tonia Stuart.