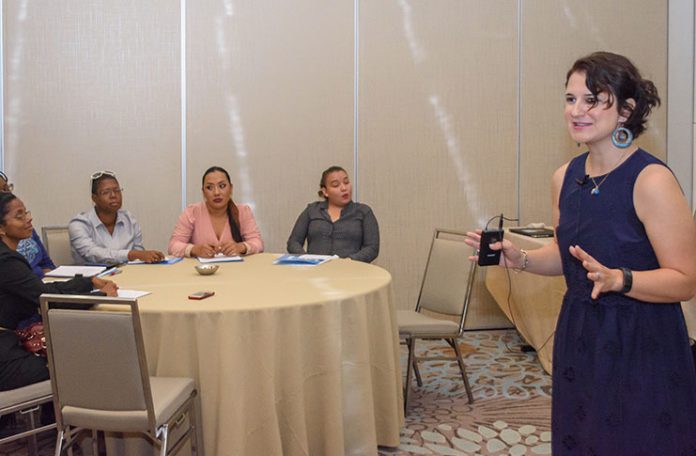 JOURNALISTS, videographers and photographers from across Guyana are currently participating in a Digital Multimedia Workshop organised by the Pan American Health Organisation/World Health Organisation (PAHO/WHO) in collaboration with the Guyana Press Association (GPA) and the Public Health Ministry.
The three-day digital multimedia workshop is a first for Guyana.
During the opening ceremony on Thursday at the Guyana Marriott Hotel, PAHO/WHO Representative, Dr. Jean Seme Fils Alexander, said the 'Media Workshop for Journalists on Effective Writing and Reporting Techniques for Online and Photo Journalism' forms part of a series of workshops facilitated by the Country Office.
It was explained that since the revitalisation of the Media Awards for Excellence in Health Journalism in 2014, more than 100 journalists have benefitted from specialised training in the field that allows for effective reporting.
Dr. Alexander said following the 2016 Awards, there was a clear need for training in online and photo journalism, and as such, the workshop was organised.
GPA President Neil Marks, in delivering brief remarks, said this is the first time Guyana is having a comprehensive multimedia workshop. For that, he said PAHO/WHO Country Office ought to be applauded for continuously investing in the development of journalists here.
"The Pan American Health Organisation/World Health Organisation (PAHO/WHO) has been an ensuring partner with the Guyana Press Association," he said.
According to Marks, the workshop is a timely one and will serve to enhance the skills of journalists, videographers and photographers.
"The work that you do is very, very important, as a journalist myself, I can tell you that you can really screw things up if you don't know what you are doing or you can really make an impact if you know what you are doing," Marks posited.
He also used the opportunity to recognise the representatives from the community radio stations in Mabaruma, Lethem and Annai, in addition to Radio Paiwomak.
Meanwhile, communication lecturer and head of the Public Health Ministry's Public Relations and Health Promotion Unit, Terrence Esseboom, underscored the need for continuous training, positing that journalism is a dynamic field.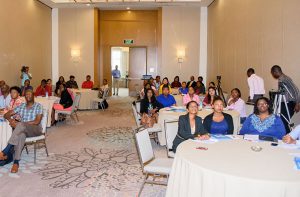 "Training is important because untrained employees are unhappy employees. Untrained employees are mistake-prone and they underperform…they cost the company time, they cost the company money," Esseboom told the journalists present.
He added too that untrained employees can also cost a company its customers, and as such, training is critical.
Turning his attention to journalism, the public health official pointed out that people process photos faster than they process texts, stressing that photos are critical in the story-telling world.
"Images have high entertainment value, because they captivate and they motivate," he posited.
The Digital Multimedia Workshop is being facilitated by experts in the field who are primarily based in the U.S. They include Ljiljana Hoffmann, a multimedia expert, digital media strategist and lecturer Ary Silva, a video producer, photographer; and David Spitz, a videographer and photographer.
Ahead of the interactive sessions with the participants, Hoffmann said as journalism continues to evolve, it is important for journalists to adapt to various changes, especially in this the technological age.
Participants present were drawn from the Guyana Chronicle, Kaieteur News, NCN, Nightly News, the Department of Public Information, Guyana Times, News Room, and a number of community radio stations, among others.