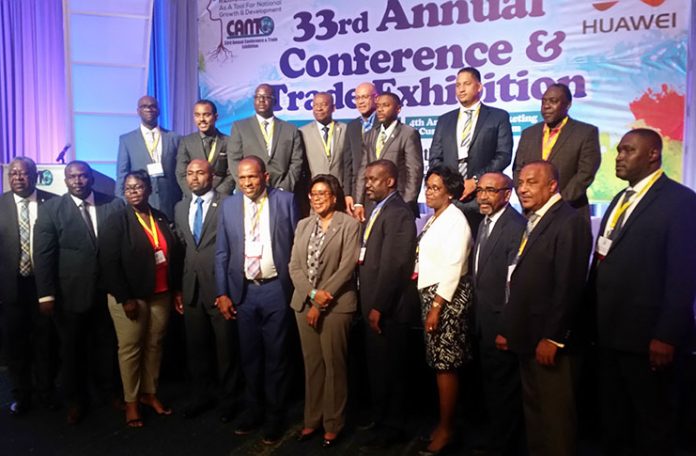 MINISTER of Public Telecommunications, Catherine Hughes is participating in the CANTO 33rd Annual Conference and Trade Exhibition in the Dominican Republic.
According to a release, for ICT stakeholders, the exhibition is the Caribbean's premier telecommunications event for industry professionals, academics and regional governments. The exhibition, which is ongoing at the Hard Rock Hotel & Casino in Punta Cana, is being held under the theme, "Re-imagining ICT as a Tool for National Growth and Development".
The event opened on Sunday July 16, and the caucuses are expected to "produce a superior standard of industry pioneering and policy guiding conversations" over the next three days, according to CANTO. The organisers are confident that the high profile delegations would produce new perspectives and plans for action that will galvanise the growth of ICT within the region.
The conference will feature a number of roundtable discussions on promoting the Caribbean as a choice business location for new ICT industries; protecting data privacy; stabilising employment rates in the sector in the face of unlicensed services competing with licensed ICT service providers, who are the largest employers in the sector, and related topics.
The delegates include Prime Minister of Antigua & Barbuda, Hon. Gaston Browne; Minister Hughes, Antigua & Barbuda's Minister of State Information, Broadcasting & Telecommunications, Science & Technology, Melford Nicholas; Barbados' Minister of State responsible for Telecommunications Immigration, Energy and Investments, Darcy Boyce; and Belize's Minister of the Public Service, Energy and Public Utilities, Frank Mena.
Also present are senior representatives from Huawei Technologies, Cable and Wireless, Digicel and the Telecommunications Services of Trinidad and Tobago (TSTT), in addition to representatives from regulatory agencies in the Caribbean.
CANTO is the leading authority in the Caribbean and the Americas responsible for shaping the trajectory of Information Communication Technologies.