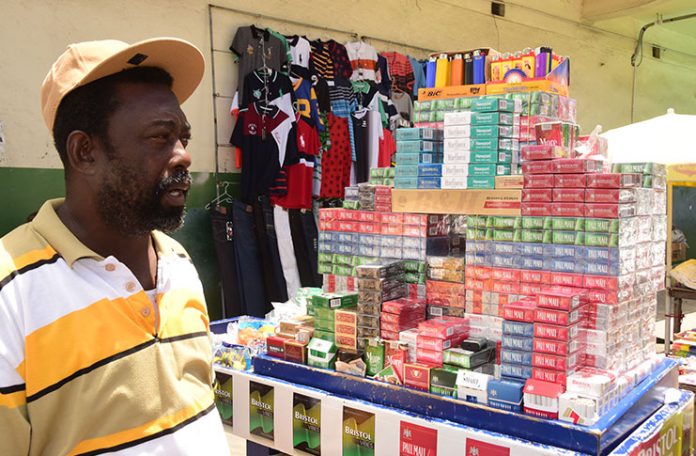 -concerns raised over several clauses
THE revolutionary draft Tobacco Control Bill which aims to reduce consumption of the product will be read for the first time and passed in the National Assembly today if it is not sent to the Special Select Committee for further fine tuning.
The bill, which was conceptualised during the time of former Health Minister, Dr Leslie Ramsammy, will be piloted by Minister of Public Health, Volda Lawrence.
In its current form, the bill provides for the adoption and implementation of tobacco control policies in accordance with the World Health Organisation's (WHO) Framework Convention on Tobacco Control. The legislation will also serve as the legal regulator for administration, inspection and enforcement, while providing legislative protection from exposure to second hand smoke by eliminating public smoking. It will clear the way for the establishment of a National Tobacco Control Council.
The bill is likely to be supported by the 32-seat Opposition Peoples' Progressive Party (PPP), since its spokesperson on Health, Dr Frank Anthony, has called on government to expeditiously bring the bill to the House.
Tobacco control has been a worrying issue in Guyana. No data has been made public on how many persons die from smoking every year locally, but according to the WHO, tobacco kills more than half of its users globally. Worrying, was the fact that the Global Youth Tobacco Survey found that 21 per cent of students aged 13-15 smoke or had smoked in Guyana.
But even though the bill aims to strengthen monitoring and regulative mechanisms, concerns have been raised with regard to several Clauses of the bill. For instance, Clauses 40 to 44 include a list of restrictions and limitations on the interaction between any official, representative, or employee of any governmental institution or body responsible for tobacco control and any tobacco industry or tobacco products.
Another concern is with Section 23 (1) of the bill which states that: "All cigarettes shall be sold in an intact package containing not less than twenty sticks or individual units per package."
With cigarettes sold loose and in packets of 10 locally, retailers and consumers are of the view that the sale and provision of packs of cigarettes in 10s do not make the product more affordable or accessible to youths or anyone else. Considering that public spaces have traditionally accommodated tray vendors who sell cigarettes, Section 32 of the bill has also raised some amount of concerns.
DISPLAY BAN
That section states that: "No person shall go into any public place carrying any tobacco product, electronic delivery system, or component, in a tray, container or otherwise for the purpose of making sales or commercially displaying the product."
However, the clause which seems to have the greatest impact to some, is Section 19 (2) which imposes a display ban on the item although it remains a legal product. This ban essentially eliminates advertisement of tobacco products and forces wholesalers and retailers to sell 'under the counter'.
However, the point is being made that product display enables a retailer to communicate product availability to consumers, and is necessary for fair brand competition among manufacturers. Proponents are also of the view that display bans would increase the illicit tobacco trade by driving legal tobacco sales 'under the counter'.
One person, who would be affected by this display ban is Felix 'Stumpy' Hope who has been selling cigarettes for the last 27 years at the corner of Regent and Wellington Streets. With seven children to care and provide for, Hope said he is not sure what he will do since this is the only trade he has been engaged in his whole life.
"This is my only income and every week I got to do dialysis which does cost me $20,000 two times a week. I ain't even know what to tell you, trust me," the disheartened man said.
WON'T BE OUT OF BUSINESS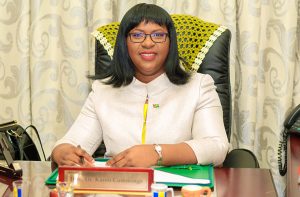 But Minister within the Ministry of Public Health, Dr Karen Cummings, does not believe these new measures will put people out of business.
"If you look at it [the bill] very carefully, we are not putting anybody out of business, we're just saying, 'listen, if you're going to smoke, don't do it next to me because even though I'm not smoking the side stream smoke is worse than the mainstream smoke," the Minister said.
Minister Cummings emphasized that the intention of the bill is to have laws which ensure people and communities are healthy which would result in positive economic impacts.
"We want to ensure that we have a healthy people and healthy communities and if you don't have a healthy population in the first place, then you won't be able to have positive economic impacts," she said.
Asked about what mechanisms will be in place to ensure these regulations are enforced, once they become law, the Minister pointed to two departments at her Ministry with enforcement capabilities and supporting organisations like the Pan American Health Organisation (PAHO).
She said that the Ministry's promotion unit will be beefed up to strengthen its awareness campaign on the effects of smoking, while acknowledging that the elimination of public smoking is a process, and not an overnight event.