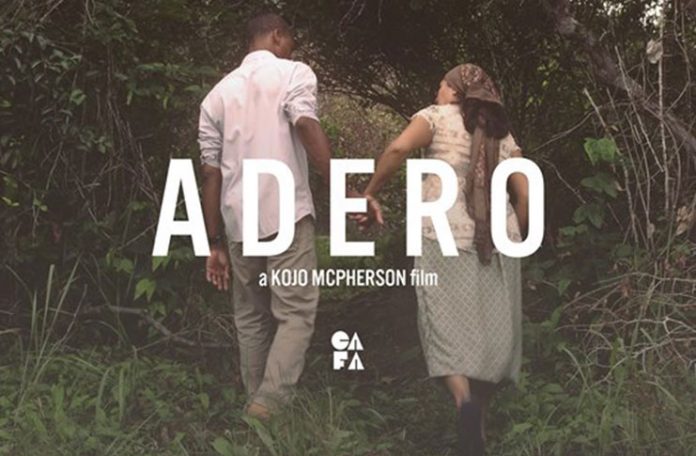 MORAY House was brimming with patrons on Wednesday night as many Guyanese rushed to attend the opening night of the second annual Timehri Film Festival, which commenced with a showing of "Adero", a film by former Merundoi scriptwriter Kojo McPherson.
The audience included the esteemed First Lady, Mrs Sandra Granger, as well as veteran broadcaster and Ministerial Advisor on Public Telecommunications, Mr Enrico Woolford.
"Adero" was among three other short films that gave a stirring start to the six days of film screenings. All of the films were written and or directed by persons with Guyanese roots. The other films were "See You Yesterday" by Stefon Britol; "Walk Good" by Karen Chapman; and "Ori Inu: In Search of Self" by Chelsea and Emann Odufu.
The night's gripping films achieved their aims of leaving lasting impression with the audience.
"See You Yesterday", a Spike Lee production, was a science fiction drama set in Brooklyn; it told the story of two teenagers going back in time to prevent a sibling from being gunned down by the police and had a poignant ending.
The documentary, "Walk Good" followed the emotional true story of Carol Roache sharing the turmoil of dealing with losing all three of her children to gun violence, across a span of 12 years, told in just 12 minutes.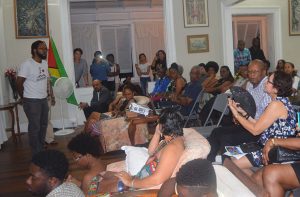 Meanwhile, "Adero", a short film which won the 2015 Caribbean Film Project, is about a brooding 30-odd-year-old corporate drone on a quest to find his true identity; journeying through his dreams as much as in the physical world.
More than anything, the scenery of the warm savannah gives sets an encouraging setting for the film. McPherson describes the film as a personal piece.
"Travelling in the hinterland and just having a love for that environment, I feel very at home… [so] I wanted to do a story that celebrated the beauty of the landscape but also told a very personal story," he said.
The film was particularly well received by the First Lady, who was among those who had questions for McPherson during an interesting question-and-answer segment following the screenings.
WELL RECEIVED
McPherson wasn't sure just how well received the film would have been, but was bowled over by the immensely positive response that it garnered on Wednesday evening.
"It was great; I didn't expect it because I was nervous about the film," he later said, adding:
"As a director, as an artiste, you have the vision for what you want your art to be, and it doesn't always turn out exactly the way you want it to.
"Plus, the story is a very unconventional one; it's not something that you're accustomed to seeing, so I was worried that people wouldn't get it. But it seems like they did. Well, even if people didn't get it, at least they admired the scenery of the country, and how it was put together."
Also warmed by the attendance and response was the festival's organiser and co-founder of the Caribbean Film Academy, Romola Lucas.
"Adero" will again be shown at a screening at the Dutch Bottle on Sunday at 12pm. Over 30 films are a part of this year's festival; and they all celebrate or speak to the Caribbean culture in one way or another, in keeping with the mandate of the Caribbean Film Academy to promote the Caribbean film industry.
Romola believes it is vital that Caribbean films be told worldwide.
"If we look in terms of global cinema," she said, "we have Hollywood telling Hollywood stories; we have the Africans with Nollywood, telling their stories; you have Bollywood telling the Indian stories. But who's telling the Caribbean stories?
"We need to make our films to tell our stories; being able to take our stories and making them universal and relevant on a global scale is very important for our development. We have to learn to make films that someone anywhere would want to see, because they can relate to it, even though it is a Caribbean story."
Romola, however, by no means wants it to end there. While she wants to continue to exploit Guyana's cultural connection to the Caribbean, she also wishes to see Guyana connect with the culture of our fellow South American neighbours.
"Guyana is one of those countries that is right on the border, so it's in South America but it's considered a part of the Caribbean," she said, adding:
"What we are showcasing are Caribbean films, but there's a whole South American continent, that Guyana is a part of, that no one knows about; like I don't know what life is like in Peru, or Argentina.
"So, the idea would be to somehow start showing films from South America as well, or even partner with the film festival that does that, and just find ways to bring content from different countries related to Guyana, in Guyana."