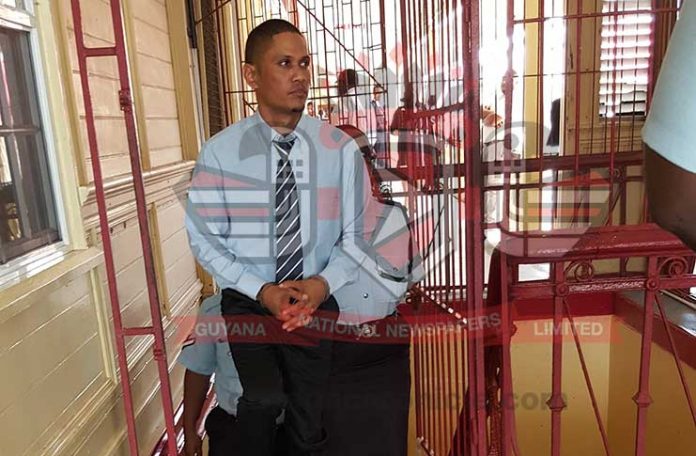 RAYAN Vanlange was on Thursday sentenced to nine years imprisonment for the 2015 murder of Jason Ramotar at Kaneville, East Bank Demerara.
Vanlange pleaded guilty to the lesser count of manslaughter before Justice Navindra Singh in the Georgetown High Court. His plea was accepted by the Judge after which the 12-member jury was directed to return a formal not guilty verdict before they were discharged.
Before handing down his sentence, Justice Singh told Vanlange that after listening to his plea for mercy and his expression of remorse, he thinks it was an unfortunate incident.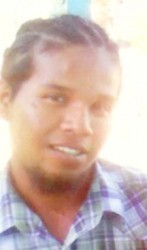 The judge added that the 2015 incident was meant to be a good occasion but there was an argument after which tempers flared and a life was lost. However, the Judge took into consideration the fact that Vanlange threw himself to the mercy of the court after accepting his wrong-doing.
"I believe you are remorseful," Justice Singh said as he noted that he feels the pain of Vanlange's wife and three young children, who are affected by his [Vanlange's] absence from their lives. Justice Singh however made it clear that Vanlange has to be punished.
Justice Singh also told the court that from what he understands, the victim [now deceased] contributed to the incident. In this regard, the Judge advised Vanlange to use the time in prison to equip himself with a skill so when he is re-integrated into society, he will be gainfully employed.
Justice Singh then sentenced him to a total of nine years in jail but asked that the two years he spent on remand be deducted. In response, Vanlange thanked the Judge for accepting his plea for mercy.
Vanlange on Thursday told the court that he is sorry for what happened on May 31, 2015 at his home and expressed regret to the relatives of the deceased, who were present in court. During his address to the court, Vanlange had a burst of emotions in which he was unable to contain the tears that flowed, which caused his relatives in the courtroom to also cry.
In his plea of mitigation, defence attorney Mark Conway said that his client was 30-years-old when the incident took place. Conway noted that the man is a father of three and spent two years on remand awaiting trial.
Meanwhile, State Prosecutor, Siand Dhurjon told the court that the deceased, Jason Ramotar was 34-years-old when he was killed and had a young child and his pregnant wife at the time. According to the Prosecutor, on the night in question, there was a birthday celebration where there was much imbibing and then a row erupted after which Vanlange took a knife and stabbed Ramotar.
Dhurjon added that Ramotar died of shock and haemorrhage due to a stab wound to the neck, which severed the artery and jugular. Ramotar's body bore four incised wounds.