-charge dismissed against co-accused
A couple who was caught red-handed attempting to smuggle over 21 kilos of cocaine through the Cheddi Jagan International Airport (CJIA) in 2015 was sentenced to 60 months imprisonment on Monday.
Mahendra Ramsuchit of Rosehall East Canje, Berbice and Guyana-born Canadian citizen, Rohbina Basdeoram were found guilty before City Magistrate Judy Latchman following a year of being on trial.
Ramsuchit is accused of having 10.392 kilograms of cocaine in his possession, while Basdeoram is accused of having had 10.968 kilograms, on January 30, 2015 at the CJIA.
Magistrate Latchman informed the court that Police Prosecutor Vishnu Hunt was able to prove that the couple had physical control and possession of the illegal substance. Given the quantum of the cocaine, Magistrate Latchman pointed out that she believed beyond a reasonable doubt that they intended to traffic it.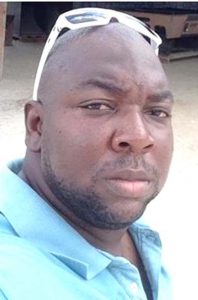 Ramsuchit and Basdeoram were jailed for 60 months each while Ramsuchit was fined $28M and Basdeoram was fined $29M. Reports are that the two were scheduled to depart from the CJIA for Toronto, Canada via a Fly Jamaica flight.
The discovery was made at the scanning point. It was there that a rank from the Police Narcotics Branch spotted the "bricks" that were concealed in the bag.
Reports are that the cocaine was found in all four pieces of luggage that was being carried by the Guyanese national and Canadian citizen. Enveloped parcels were found stitched neatly into two laptop bags.
Meanwhile, Kenroy Joseph, a former personal assistant to former Minister within the Ministry of Agriculture, Ali Baksh, was charged with aiding and abetting the couple. He reportedly presented a forged document from the Ministry of Foreign Affairs to the airport duty office indicating that he was carrying out protocol duties for Ramsuchit and Basdeoram, who claimed to be relatives of a government official.
However, Magistrate Latchman dismissed the charge against him citing that there was no evidence to prove he hatched a plan with the couple to smuggle the drug.
Joseph has to return to court on another charge of uttering forged documents.