Written by Hubert Williams months before the November 2016 elections.
BRIDGETOWN, Barbados, West Indies — The United States of America is heading into critical elections next year that, from these early days, bids fair to being the most unusual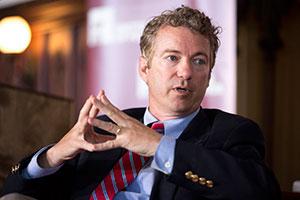 campaign, the most contentious, the most controversial, the most unprecedented in the history of Presidential politics – all because a self-made tycoon has decided that, as Ronald Reagan showed, America's delirium over Hollywood and television superstars can propel them into the Presidency.
Donald Trump, who had said as a teenager he intended to become the most powerful real estate magnate in New York City, seems set to take America by storm and swagger his way into the White House. He is supremely confident that he can… and I think he will; though much is yet to unfold in the 14 months to November 8, 2016.
If Arnold Schwarzenegger hadn't been born elsewhere, he too would have had the clout to aspire to the White House. This power-packed Hollywood action hero managed to follow the Reagan trail up to the governorship of California, even marrying into the Kennedy Clan; but he could not entertain any White House hopes, having been born in Austria.
Donald Trumps' entry as a potential standard bearer for the Republican Party will pose a challenge that the now governing Democratic Party has not seen for quite some time, with the first non-White President, Barack Hussein Obama (non-Black too), having been securely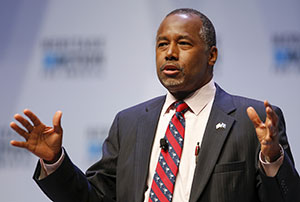 ensconced in the Oval Office seven years now. (I try to avoid referencing him as the first "Black", uncertain as I am as to which half should prominence be ascribed; thus still waddling in the infuriating thesis of the ink and milk). He's half of each.
If White has purity, so has Black, thus a mixture is neither; but the Globe's demographers know not yet how to deal with that conundrum. Thus, over the years in America, a person living almost his/her entire life as White is traced to have 2% Black blood and re-classified as Black.
Racism, wealth, corporate power, American hegemony, its role as the world's sole superpower (with which designation I contend) and the power of Wall Street against High Street can be expected to soar as never before in these coming elections, with Donald Trump drawing battle lines against all and sundry.
The formal announcement of his candidacy has galvanized the campaign trail in a manner that 2008 and 2012 Republican Party limelighters like Senator John Mc Cain & Governor Sarah Palin (2008), and Governor Mitt Romney and Senator Paul Ryan (2012) never could have.
This fast-talking political amateur, moneyed more than most, whose remarkable success is based on business and the science of deals, is bent on taking on the establishment of both major political parties, bull-dozing a path to the White House, all the while screaming that "We need somebody that literally will take this country and make it great again. We can do that…"
"We have people that aren't working. We have people that have no incentive to work. But they're going to have incentive to work, because the greatest social programme is a job. And they'll be proud, and they'll love it, and they'll make much more than they would've ever made, and they'll be — they'll be doing so well, and we're going to be thriving as a country… thriving. It can happen. I will be the greatest jobs President that God ever created. I tell you that.
"I'll bring back our jobs from China, from Mexico, from Japan, from so many places. I'll bring back our jobs, and I'll bring back our money.
"Right now, think of this: We owe China $1.3 trillion. We owe Japan more than that. So they come in, they take our jobs, they take our money, and then they loan us back the money, and we pay them interest, and then the dollar goes up so their deal is even better."
From my own assessment of the two parties' main candidates, Trump will eventually line up against Hillary Rodham Clinton, for whom it seems the Democrats' nomination is a done deal, with the party merely going through the motion at this point in time.
But I will give my own assessment of where I see the two campaigns heading, and eliminating candidates one by one as I proceed. I'll start by load-shedding for Donald Trump, with the least likely party nominees (in my estimation) going out the window first:
Bobby Jindal… whose main claim to fame in his older days is likely to be how many times he ran for President of the United States of America. I first "wrote him off" and his national profile dimmed following what I had considered his inept response for the Republicans to President Obama's first State of the Union Address in 2009.
Rand Paul… a likeable person, but following politically in his father's footsteps, and as Ron Paul had done in his quest of White House glory, so will his son this time – into the campaign, and out.
Jeb Bush… like the Kennedys, part of a dynasty; and it has always been my view that was why Robert "Bobby" Kennedy was killed in 1968 – someone just didn't want another Kennedy in the White House. In the case of Jeb, former Governor of Florida, it was the American voters who decided that the presidency was not to be treated like a Bush Family heirloom – to be passed from George H. "Dubya"… to George "Dubya"… to Jeb. In an early debate, Trump slipped up, shook Bush's hands and conceded when he said his brother had "kept America safe", forgetting that 9/11, the greatest terrorist assault on the United States had occurred under his brother's watch.
Ben Carson… the least likely politician among the lot, and sole Black. A likeable candidate, softspoken, non-aggressive, without insults, seeming on the surface the most honest and trustworthy. I've been a fan of his since publication of "Gifted Hands", chronicling his struggles, discipline and achievements as a surgeon – which helped to inspire my daughter to become the outstanding surgeon she now is in the USA. Likeable as he is, honest and trustworthy as he comes through, with growing support in the campaign, Carson is still, in my view, the candidate least likely for success: a Black succeeding a Black in the White House… no way ! White America would rise up in anger, wondering: what is this… some kind of take-over?
Mike Huckabee… nice guy, Christian, features regularly on TV and is not unknown to presidential campaigns, who finds humour an asset on the hustings… a likeable and honest candidate, but will be rejected against the likes of Donald Trump. He campaigns because he enjoys it.
Chris Christie… A bright Republican prospect; high profile following sterling work as Governor of New Jersey battling widespread devastation by Hurricane Sandy in 2012. Subsequently, in the public's view, there were two strikes against him (1) a scandal over closure of a major New Jersey bridge in which there was never any clarity about his role; and the seeming lack of discipline to bring his girth down to presidential proportions. As with Carson, so Christie, places are likely to be reserved in a Trump Administration for both.
Rick Perry… Governor of Texas, a powerful man but still his public profile not presidential, and will opt out without distinguishing himself this time.
Ted Cruz, Marco Rubio… part of the creeping Cuban disapora presence in American politics… Rubio particularly impressive in his debates; but for Cuban émigrés and immediate descendants their pathway to the White House is yet to be paved.
Carley Fiorina… a woman with sharp features and a tongue to match… indeed about the only candidate whom Donald Trump decided not to mess with during these debates. However, for a lone woman among the Republicans it would clearly be a tough call, and her decline in popularity and eventual exit predictable.
John Kasich… a powerful hold on his home constituency as governor of Ohio State, and will have promising showing in primaries, then expected to fade in the homestretch to the Republican Convention where it is expected that Trump will present as the party's only option.
Jim Gilmore, Scott Walker, George Pataki, Rick Santorum and Lindsey Graham… of these hopefuls, always trailing in popularity, the less said the better.
The Democratic Party's path to the Convention and Candidate is even clearer, with all credible opinion favouring Hillary Clinton. It's going to be a battle royal for her.
Even if she doesn't win the White House, her candidacy will be historic: Never before has a woman been selected candidate for the presidency by one of the major US political parties. But there are a number of factors that strew her path with thorns… which high heels will not counteract.
The dynasty is one of the principal ones. We have already had William Jefferson "Bill" Clinton's two drama-filled terms in the White House. Why now must his wife be President? And given the extent to which "Bill" has had his own way in the White House previously, he might well seek to run the show from the shadows this time.
Another salient feature – and historic – is the fact that should Hillary win, there would be two Presidents Clinton in the White House at the same time; because under the country's strange practice both husband and wife will have the title President Clinton. Imagine a situation where Kim Jun Un is perceived as ready to launch a missile towards the California coast and a call comes to the White House seeking approval for rapid preventive action, but the White House recipient wastes valuable time in seeking to clarify "which President Clinton do you wish to speak with ?"
Yes… under its strange practice regarding the armed services and politics, America now has five living Presidents: Barack Obama, George Bush Jr., William Clinton, George Bush Sr., and Jimmy Carter… and third world countries are following the style, retaining their military rank into private lives while adding political titles to the lot.
Was Bill not already styled "President", the White House would have faced the dilemma of "what do we call him?" In all times past, the wife of the President has been styled "First Lady". If Bill wasn't already President, would he have been styled the first "First Husband"?
Returning to the prospect of a first woman president in American history, I am not so certain as the Democrats. It is rare in American political history that one of the leading parties has won the White House three times in succession. And whereas some analysts disregard the significance of mid-term elections as a barometer of national sentiment, it matters to me that the Republicans now control both the House of Representatives and the Senate – the latter seized last time from the Democrats.
Another factor worthy of consideration is that America is still largely a chauvinist society, with women's battle for significant roles outside the home still ongoing. The polls have really not yet come forward with numbers that I can crunch; but I would expect that some men will take a position against Hillary Clinton not merely because of gender, but moreso because she is visibly an elderly woman; and so will some women. There is only so much that the facial make-up experts can achieve.
And those voters in the lower echelon, socially and economically, for whom American politicians hardly speak, only Bernie Sanders seemed to voice their concern – like an echo in the wilderness. But Bernie, clever as he is, would know that socialism has few adherents in the modern world, and that in the not too distant future both the Castro brothers will be off the political scene in Cuba.
In the ultimate, the campaign will come down to Hillary Clinton and Donald Trump… and as ridiculous as it seems, I think Trump will amaze the world by triumphing in November 2016… crawling muddied but fighting from any pitfalls his brashness has created.
In 2007/2008 when I examined the candidacies of Barack Obama and Hillary Clinton for the Democratic Party, I had written a slightly critical piece entitled "Hillary Clinton's Slip is Showing."
In November 2016 if the winds of the Trump tornado blow her slip off screen, "The Donald" wouldn't care less, as he seeks an historic victory.