AS of January 1, 2017, businesses within the private sector will be required to pay their employees no less than $44,200 per month, in accordance with a new National Minimum Wage Order issued by the Social Protection Ministry.
This move represents a more than 25 per cent increase from the $35,000 minimum wage currently being paid this category of workers.
In accordance with Section 8 of the Labour Act, Social Protection Minister Volda Lawrence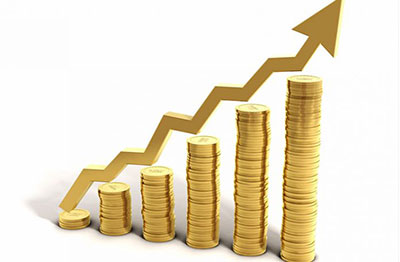 ordered that "the minimum rate of wages payable to an employed person shall not be less than $255.00 per hour or $2,040 per day or $10,200.00 per week or $44,200.00 per month, as the case may be."
This order targets persons operating in the food, transportation, manufacturing, social services, health, hospitality and entertainment, security, garment, agriculture and tourism sectors, among others.
It was noted, however, that the minimum wage payable is not limited to workers employed in the sectors or activities listed in the schedule, but shall be payable to all workers in similar categories who are earning less than the sums specified.
"Where at the commencement of this Order, a worker is in receipt of a wage at a rate that is higher than that prescribed in this Order, the employer shall continue to pay to that worker wages at such higher rate and not to reduce the rate on account of this Order," the Social Protection Minister stated in issuing the order.
It was noted too that the normal work week remains 40 hours and should not exceed five days per week. "Any hours of work beyond the normal hours shall at a minimum be paid at the rates set out in the Factories Act and the Labour (Conditions of Employment of Certain Workers) Act, or any other law or any collective bargaining agreement in force where workers are presented by a Trade Union," the Minister further stated.
Any employer who fails to comply with the provisions of the order will be liable upon summary conviction to a fine of $45,000 for the first offence and for any second or subsequent offence, to a fine of $90,000 and one month's imprisonment.
Minister Lawrence presented the Order to the National Assembly during the last sitting on Monday.
In October, the Government had approved the proposal which was made by the Labour Tripartite Committee to increase the minimum wage in the private sector from $35,000 to just over $44,000.
Back in January, Junior Social Protection Minister Keith Scott had said that Government was in the process of reviewing Guyana's minimum wage, with a view to raising it, through the law, for private sector workers. The current minimum wage paid to public servants stands at $50,000, while that of private sector employees is about $35,000.
At the time, Scott, who has responsibility for labour, had said that the ministry was conducting a country-wide survey to ascertain what the average employee working in the private sector is being paid.
Members of the Board of Directors for the National Tripartite Committee include Minister of Social Protection Volda Lawrence, representatives of the Consultative Association of Guyanese Industries (CAGI), the Guyana Trades Union Congress (GTUC) and the Federation of Independent Trade Unions of Guyana (FITUG).
Among other things, the committee deals with matters relating to industrial relations, human resource management and labour policies.