A MID-MORNING smashup yesterday involving a car and a loaded sand truck has left two persons dead and one injured just outside the Prairie Hotel at Coverden, East Bank Demerara.Dead are George Modulall and Rohini Doorga, both of Lot 337 Section 'A', Block X, Diamond Housing Scheme, while Robert Doorga, the driver of the car, is a patient at the Georgetown Public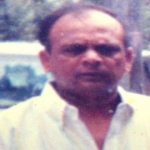 Hospital.
The truck, GRR 7651, had just left the Soesdyke-Linden Highway with a load of sand and was heading north towards Georgetown, while the car, PPP 2513, was travelling to Timehri in the opposite direction with family members to participate in a Jhandi, a Hindu religious ceremony.
According to an eyewitness, the car was travelling at a fast rate and careened into the path of the truck. According to reports, the truck driver blasted the vehicle's horn to alert Doorga, and even swerved the loaded vehicle into the corner of the road. However, the speeding car collided with the sand truck and two passengers in the car got pinned down and were killed in the smash-up.
Rohini Doorga, the wife of the injured car driver, was in the back seat of the car while Modulall was in the front passenger seat. A witness said his body was crumpled across the dashboard of the car, while the lone female passenger lay dead in the back seat. Officers from the Guyana Fire Service were at the scene and extracted the bodies from the car.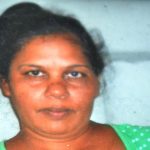 Witnesses were baffled at how the driver of the car reached the north-bound lane, although he was not overtaking another vehicle, giving rise to the view that he fell asleep while travelling towards Timehri.
When the Guyana Chronicle arrived at the scene of the accident, the victims and the vehicles had been removed but fragmented parts from the smashed car were strewn along the roadside. Amidst falling rain, a quantity of sand was seen on the road while water mixed with diesel flooded the hotel's bridge.
The car, a white Toyota Spacio, was lodged in the Madewini Police Station compoun, while the truck was seen a few yards from the accident scene as its load of sand was being offloaded.