CAREER diplomat Cheryl Miles has been named to be Guyana's new Ambassador to Venezuela, but that appointment has been delayed over a grievance of President Nicolas Maduro. Miles was expected to become the first new Ambassador appointed by the David Granger administration since the May elections which gave the APNU/AFC coalition victory, Minister of State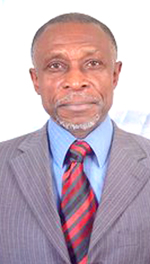 Joseph Harmon confirmed last evening. Maduro has suspended further talks with Guyana on the appointment of Miles over statements allegedly made last weekend by Foreign Affairs Minister Carl Greenidge at the Florida Conference on Current Caribbean issues put on by the Institute of Caribbean Studies (ICS) and the Greater Caribbean American Chamber of Commerce.
Among his statements, the Foreign Minister has said that Maduro's latest claim on the Essequibo, which includes this country's maritime space, stemmed from attempts to access oil and other resources. Maduro has not said what in particular irked him, but said that because of Greenidge's statement, he has ordered his Foreign Affairs Minister Delcy Rodríguez to halt negotiations on the appointment of the new Guyanese Ambassador in Caracas, according to a report carried on the website of the Venezuelan Foreign Ministry. "It is nonsense to initiate the diplomatic way of regularisation, the appointment and admission of ambassadors and suddenly go to the United States to launch attacks against Venezuela," Maduro said during his weekly TV address.
Minister Harmon, who is acting Foreign Affairs Minister, expressed regret at Maduro's decision, saying that it would be in the best interest of both countries for Guyana to have a new Ambassador in place at the mission in Caracas. However, he acknowledged that without the agreement of the Venezuelan government, the appointment of Miles cannot go through.
Harmon said he hopes the matter can be resolved soon and the Foreign Minister will be in touch with the Venezuelan authorities to decide on the "best way" to resolve the issue. "We wish to stand behind the credentials of Ambassador Miles," Harmon said, describing Miles as someone with "a tremendous repertoire of skills."
Miles served a seven-year term as Ambassador to Venezuela until she was recalled in 1993 to serve as Director General of the Ministry of Foreign Affairs. She spent six years in that post and she then headed the Embassy in Brazil until 1999 when she left the Foreign Service. Despite this latest act, Maduro said Venezuela wants relations with Guyana. The century-old Guyana/Venezuela border controversy flared in early June when Maduro issued a decree that Guyana said attempted to annex this country's maritime space following a significant oil find by U.S. oil giant, ExxonMobil.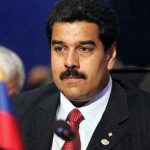 Guyana has called on Maduro to withdraw the "obnoxious decree" which sought to create a theoretical "defense" zone offshore, that would deny Guyana any direct access to the Atlantic. In April this year, the Venezuelan Foreign Minister wrote Exxon's representatives in Guyana, accusing the company of an incursion into the territory. ExxonMobil made the oil discovery, which it is now testing to determine commercial viability, in the so-called Stabroek Block, about 120 miles off Guyana's coast.
Back in 2013, Venezuela's navy forced out the Texas-based Anadarko Petroleum from offshore the Roraima block, which it was operating under Guyanese licence. Venezuela has so far failed to resolve that issue.
NO CAUSE FOR CONFLICT
Meanwhile, Convenor of the Florida conference, Wesley Kirton in a statement Wednesday evening said: "As Convenor of the Conference at which Minister Greenidge delivered the keynote address and led a panel on the Guyana/Venezuela controversy, I can attest that at no time did the Honourable Minister "attack" Venezuela. Further, I accompanied the Minister to all the meetings held in south Florida, including media interviews, and at no time, in my view, did anything said by the minister constitute an attack on Venezuela," Kirton said in his statement.
He added: "In fact Minister Greenidge sought to "play down" the view expressed by former Grenada Ambassador to Venezuela, Matthew William, that "Maduro is a desperate man" capable of resorting to the use of force in pursuit of the Venezuelan claim and as a means towards bolstering his faltering approval rating amongst the Venezuelan population. In responding to Ambassador's William's contention Minister Greenidge said that diplomacy remains the best mechanism for de-escalating tensions between the two countries and that it was Guyana's view that a peaceful resolution of the controversy is the only option, best pursued through the judicial settlement process via the International Court of Justice (ICJ)."
According to Kirton in responding to questions at several fora during his visit Minister Greenidge did posit that the discovery of oil in Guyana's waters off its Essequibo Coast is perhaps among the reasons for Venezuela's resolute pursuit of its claims at this time. "President Maduro's decision to suspend the granting of agreement for a new top envoy from its neighbouring Republic based on alleged "attacks" on Venezuela by Foreign Minister Greenidge while on his visit to the United States is more the occasion than the cause for his action. He never intended to grant agreement at this time based on information provided me by usually reliable sources," Kirton said, adding that this notwithstanding there is no doubt that President Maduro must have taken note of the overwhelming success of Guyana, through the presentations of Minister Greenidge, in positively articulating its position that the Arbitral Award of 1899 is legally binding and not null and void and to win the support of various key audiences and individuals. Kirton said that President Maduro must know that it is not only Venezuela that can traverse the world promoting its side of the story regarding the controversy. "Guyana enjoys that right too especially since its position is not to revisit and/or flout international law by unilaterally declaring an Arbitral Award null and void. Recently, Venezuela was with our "own regional family" in Jamaica at a meeting at which it reportedly "attacked" Guyana and had some its allies, including Nicaraguan President Daniel Ortega "wax poetic" against the Guyana position on the Venezuelan claim. I don't know that Guyana protested or took a decision to declare the Venezuelan top envoy to Guyana persona non grata."
Kirton said if President Maduro is really committed to de-escalating tensions and ensuring the maintenance of a secure peace in our hemisphere the least he could do at this point is to facilitate the diplomatic engagement of the two countries by sending his ambassador back to Georgetown and granting agreement for the posting of Guyana's new top envoy to Caracas. "By this action he would be clearly demonstrating his expressed commitment to a peaceful resolution of the controversy."