GUYANA'S new Registrar of Lands Rosaline Robertson, was sworn in on Friday by Chief Justice (acting) Ian Chang, almost two months after her predecessor Juliet Sattaur was sent on leave to facilitate an investigation into the operations of the Registry. 
Also taking the Oath of Office was the new Assistant Registrar of Land Wendella Austin.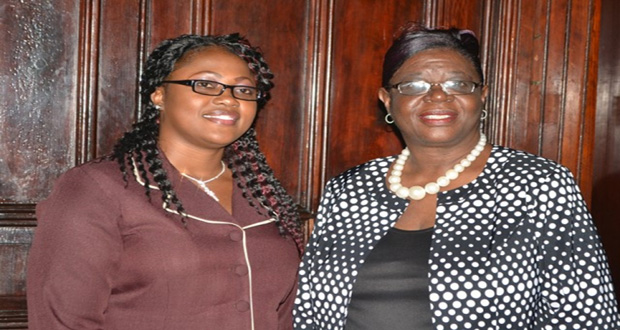 Minister of Legal Affairs and Attorney General Basil Williams and Minister of State Joseph Harmon, attended the swearing-in ceremony at the Chambers of the CJ at the High Court.
Speaking later with the media, Minister Williams expressed optimism that the new appointments will help with the problem of backlogs and delays, as these have been plaguing the Registry.
For her part, Robertson pledged to treat the issue of the backlog as a priority. She also promised to deliver professional and good service.