THE Government has "curtailed or postponed" all Capital projects in the ten administrative Regions of Guyana, saying this move is as a result of "irresponsible actions of previous administration".Ministers Ronald Bulkan and Dawn Hastings-Williams, Permanent Secretary Emil McGarrell and other senior staff of the Ministry of Communities have, over the period June 17 to June 24, 2015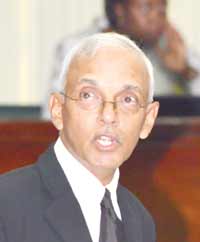 (inclusive), met with all Regional Executive Officers, regional heads of departments, national heads of projects and officials of the Ministry of Finance, to formulate budget proposals for the remainder of 2015, for Guyana's ten administrative Regions.
According to a statement issued yesterday by the Ministry of Communities, "this exercise – which had been done in 2014 – had to be repeated, as a result of the previous administration's failure to convene the tenth Parliament with sufficient frequency, the subsequent prorogation of Parliament on November 10, 2014, followed by its dissolution on February 28, 2015."
The change of administration following the general and regional elections on May 11, and the resulting change of method of governance – to one of transparency, accountability, respect for the rule of law and respect for parliamentary democracy – has therefore necessitated a reformed budget which will be tabled in the 11th parliament, to fund developmental and maintenance works for the remainder of the year.
As such, the ministry said the 2015 budget may be regarded as a 'holding' budget since many capital works had to be curtailed or postponed.
The current budget covers implementation of works and programmes (capital) for about two months in 2015. "This is a result of the current administration's commitment to the rule of law, given that capital expenditure for 2015 can be undertaken only after approval by the National Assembly and the passage of an Appropriations Act 2015," the ministry stated.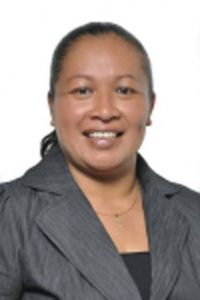 "The 2015 budget will therefore focus on maintenance of ongoing programmes; procurement of equipment for developmental works to be undertaken in 2016, and beyond; procurement of furniture for existing structures, such as schools and hospitals; undertaking of emergency works, payment for utilities and undertaking of developmental works which can be completed within the limited timeframe," it added.
It noted that the 2015 budget is expected to be laid before the National Assembly in early August and passage of an Appropriations Act 2015 is unlikely to occur before late August. Subsequent activities include: notices for public tender, evaluation of bids, award of contracts, followed by mobilisation and implementation.
"The Ministry of Communities and the Government of the Cooperative Republic of Guyana remain committed to implementing policies, and undertaking developmental works, so as to empower Guyanese to enjoy a better life. It is therefore regrettable that the unlawful, neglectful and irresponsible actions of the previous administration have resulted in what is, in effect, a stalling of national development," the ministry posited.