A double from captain Delroy Dean and Akin Curry saw Beterverwagting (BV) 'A' defeating Melanie 'B' 4–1 to win the third Guinness Greatest of the Street football tournament on Saturday night when the curtains came down at the Haslington Market Square.The win not only meant that BV 'A' pocketed the tournament's $300,000 first place prize but also a trip to National Championships along with Melanie 'B' who had to settle for $150,000.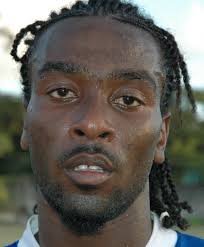 Dean opened the scoring in the 5th minute and scored his second a minute later. Curry also quickly added to the team's tally of goals while in the 10th minute, scoring his second.
Odell Gulliver would score the lone goal for Melanie 'B' who were outplayed throughout their contest.
The Kellon Semple double (27th and 28th minute) and the 10th minute goal from Seretsi Huntley guided Nabaclis to a 3–1 win against Plaisance 'A'.
Nabaclis took home the third place prize of $75,000 and Plaisance whose goal came from Carlos Matthews (4th minute) settled for $50,000.