COMMISSIONER of Police Seelall Persaud yesterday told members of the media that so far there is no clear indication that the shooting death of 31-year-old Trevor Abrams of Samatta Point, Grove, East Bank Demerara was an execution style killing.Persaud was at the time responding to questions on the number of shooting deaths which have occurred over the past few days, especially in Georgetown and its environs.
Meanwhile, the Top Cop did confirm that based on information and events leading up the shooting death of 19-year-old Ryan Sooklall of Providence on Sunday, police are convinced that the shooting was an execution style one.
The shooting death of businessman Randolph Singh two weeks ago on South Road in front of his business place by a lone gunman was also regarded as an execution style killing by the Police Commissioner.
Responding to a question about the shooting of former policeman and alleged member of the now defunct 'Death Squad', Otis Grant who was shot on Mashramani Day, Persaud told reporters that the police have not yet determined if that was an execution attempt.
He said further that based on his last information, the man was still under medical care at a health facility and so investigators were unable to properly question him about the incident.
However, the police are sure that Grant would have a lot to say about the shooting if he desires to do so.
The Police Commissioner said that so far the police are making headway into the investigations into all four of the recent shootings.
On February 18 businessman Singh was shot and killed by a lone gunman as he sat with other persons in front of his tyre shop. There have been claims that the shooting followed a financial transaction that went sour after Singh had acquired a new property in the city.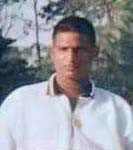 On February 23, Grant was shot while sitting in his car moments after he had dropped off a female companion on Regent Street. According to eyewitnesses there were two gunmen and Grant returned fire on the persons who from all indications had attempted to kill him.
And a few days later Abrams, an employee of the Guyana Geology and Mines Commission, was gunned down in a drive-by shooting while he was driving his car along the Little Diamond Public Road, East Bank Demerara. The man immediately lost control of the vehicle and ended up in a canal along the road and his body was pulled from the car. Some police sources have indicated to this publication that the shooting of Grant and Singh were related to that of Abrams. A man and his wife were arrested in connection with that shooting and a car impounded.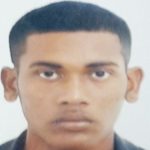 The other shooting that has drawn much attention was the gunning down of 19-year-old Sooklall on Sunday in Providence. Police sources have described this as a retaliation shooting. The man was accused by the suspect, who has since gone into hiding, of shooting up at his Bagotstown home while he, his female companion and young child were inside.
Eyewitnesses have since confirmed to the police in statements the identity of the shooter. Police sources have confirmed to this publication the same person had earlier in the day reported that someone had shot up his home. However, he did not indicate to the police then that he knew who was the shooter.
(By Leroy Smith)