AFTER being hauled before the Courts for libeling Zulficar Mohamed, current Executive Secretary of the Peoples Progressive Party (PPP), Alliance for Change (AFC) Executive Member and Parliamentarian, Dr Veerasaamy Ramaya, will now have to publicly issue an apology as well as pay damages.The matter, which stems from a 2011 television programme aired on DTV Channel 8, in Berbice, was wrapped up yesterday before Justice Nareshwar Haranand in the Berbice jurisdiction.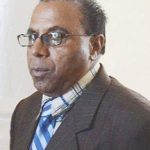 During the television broadcast, aired on November 19, 2011, days before that years' General and Regional Election, Dr Ramaya alleged that Mustapha, then Regional Chairman, had been in the habit of taking bribes.
Ramaya, during the airing of the programme, alleged, too, that Mustapha had taken a $6M bribe, which he used to purchase a generator.
Following the lengthy litigation process, the two sides agreed to settle the matter.
It was agreed that the AFC Parliamentarian will issue a public apology, both in the print and electronic media. Dr Ramaya has also agreed to air a public apology on the television station owned by Tony Rambarran, which had aired the offending programme in the first place.
In addition to the public apologies, Dr Ramaya has also been ordered to pay $250,000 in damages.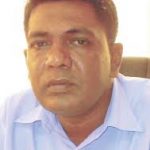 Dr Ramaya was represented by Party Leader, Attorney-at-law Khemraj Ramjattan, while Mustapha was represented by Attorney-at-Law, Adrian Anamayah.