THE bloated body of businessman Terrence Malcom McLean, 62 years,  with several wounds, was  discovered in his house at  Lot 6 Sheet Anchor Village, Canje, just before 08:00h  Wednesday.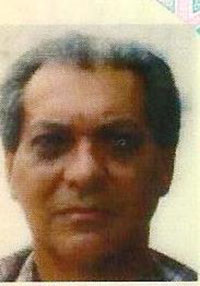 The discovery was made by one of his sons, Fredrick, who had gone in search of him after failing to make contact with him via his mobile phone.
Fredrick Mc Lean told the Guyana Chronicle that he last spoke with his father, who lived alone, on Monday but had made several unsuccessful calls thereafter.
However, he decided to visit the home yesterday morning. He shouted for his father, but there was no response.  Then he peeped through a window after partially removing the insect mesh, and he noticed his father's mobile phone on a table.
"I alled again but there was no answer. I then took a piece of wood and lashed at the door to gain access. When the door opened I saw my father slumbered on the floor in the sitting room. There were several wounds on his abdominal cavity. His body was beginning to decompose," he recounted.
The younger Mc Lean opined that whoever killed his father had gone to the house to do business and his father would have opened the door to allow that person in.
"There is no breakage in the house. The house was not ransacked. His licensed firearm remained at the head of his bed. His metal safes were left untouched. I don't think robbery  was a motive.  My father has a record of all persons with whom he has a business transaction… that book is with the police."
According to one of the deceased several sons, his father's business includes resale of fiberglass boats, outboard engines,  and gold jewellery.
Investigations are continuing.