THE Ministry of Culture, Youth and Sport in collaboration with the National Trust of Guyana recently opened its annual Heritage Exhibition at the Guyana National Museum, under the theme "Expressions of Our Heritage".
This year's exhibition is organised thematically, utilising photographs, artefacts and models for improved visitor experience and sensitisation.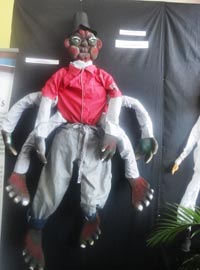 The exhibition which is ongoing, highlights various aspects of heritage, including plantation life, socio-cultural, religious and industrial history; village life, monuments, architecture, engineering, literature, folklore, festivals and Guyanese proverbs, all aimed at illustrating Guyana's heritage.
Minister of Culture, Youth and Sport Dr. Frank Anthony noted that some Guyanese have been documenting the country's folk stories and the ministry has been working with Amerindia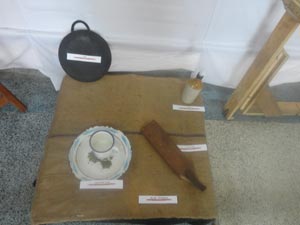 n communities to have their languages documented in books and translated for general public reading.
"We now want to start a competition where our Amerindian brothers and sisters can sing in their indigenous languages and we're able to record and we're able to get that into the general public."

CULTURAL ASSESTS
He said that the ministry will continue to conduct research on Amerindian civilization since Guyana has a rich archaeological history. He underscored the need to protect the country's artifacts, saying that persons who have had artifacts pertaining to the country's heritage taken from them should report such incidents.
"We're working with communities  because we feel that it's very important, and in each one of our communities, there are cultural assets that need to be protected and so one of the things we want to do going forward is that we want to work with communities to map the heritage aspects," he stated.
Anthony said work has been ongoing along the Essequibo River and several historical sites have been discovered. He noted that the ministry has been building and will continue to build more monuments in the country  to allow persons to understand the country's heritage.
E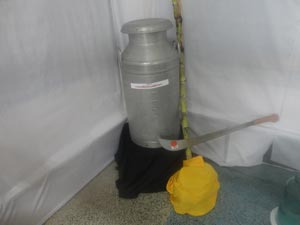 ach year the National Trust sets aside a special period to celebrate the nation's diverse and glorious heritage through various media: exhibition, public lectures, school outreach and media sensitization and programmes in an effort to encourage the preservation and promotion of Guyana's heritage.
As the overview states,  the  2013 Heritage Exhibition  aims at sensitizing Guyanese about their rich and diverse heritage and how it has shaped their lives through the various forms of expression.

The overview notes also  that Guyana, as evidenced in history, is richly endowed with unique cultures, customs and traditions resulting from the many peoples who  came to its shores through early periods of exploration, conquest and colonization.

'MELTING POT' SOCIETY
It is today regarded as a true 'melting pot' society and one which Guyanese  ought to be proud of as they  have transcended many cultural, political, ideological and social barriers and have transformed its  people into one nation with one destiny.
As such this year's exhibition is organised thematically, utilising photographs, artefacts and models for improved visitor experience and sensitisation.