DISTRIBUTION Services Limited (DSL), a subsidiary of Demerara Distillers Limited (DDL), opened a new 'Cash and Carry' supermarket yesterday, at Diamond, East Bank Demerara.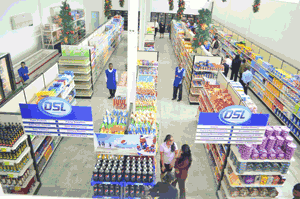 It brought the number of such outlets to four, adding to those at Ruimveldt and Sheriff Street in Georgetown and New Amsterdam, Berbice.
DDL Chairman, Dr. Yesu Persaud, speaking at the opening, said when the company reported to its shareholders and, indeed to all Guyana, earlier this year, the focus was on performance and earnings.
He said, while a lot of attention has since been given to their new bottling plant, the multi-column still (distillery) and the bio-methanisation plant, it was also mentioned that the DSL Cash and Carry will be undergoing significant growth and expansion.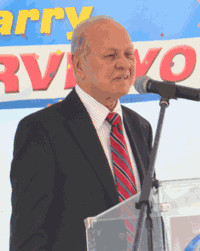 Yesterday was the first milestone in the promised development and Persaud said it is expected that shoppers in that and nearby communities will have a chance to experience the Cash and Carry service without undertaking the extra drive to Ruimveldt.
There was no better time for the launch than at Christmas, he observed.
Persaud said DSL started out, basically, as nothing and ended up with something this big.
It has, indeed, done the DDL group very proud, he highlighted, noting that, over a period of time, there will be DSLs throughout the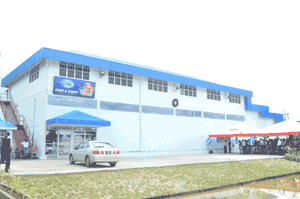 country, offering the best of service to consumers.
Persaud explained that the Cash and Carry model differs from regular supermarkets, because customers are able to shop at wholesale prices, which brings cost savings at the register.
The more customers shop, the less they will pay, he assured.
He said DSL is prepared to give competitors a challenge and acknowledged that all the employees put their effort into completing the building in a record time.