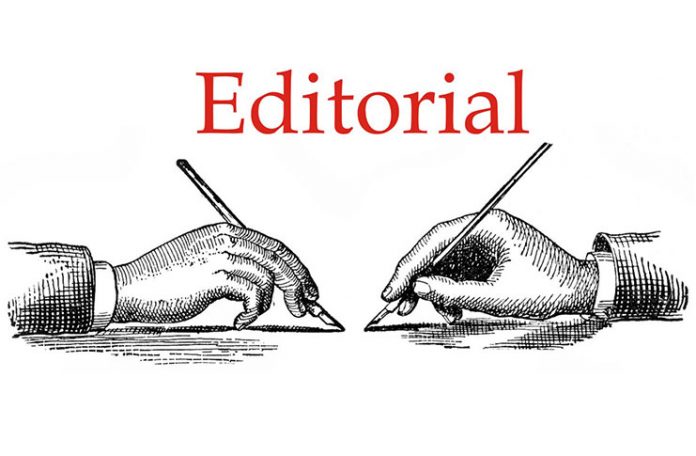 THE construction of the Cummingsburg Accord gave birth to the coalition of six parties that contested two national elections in Guyana.
Multi-ethnic in composition, there was no surprise that this coalition — the A Partnership For National Unity+Alliance For Change (APNU+AFC), made national unity one of its main election campaign platforms. It is a coveted goal that resonated with all right-thinking Guyanese, especially those who would have lived through the racial strife of the early 1960s, and witnessed what it did in terms of damaging what was once good neighbourly relations and the psyche of this country.
As an accomplished student of history, the narrowness of the 2015 coalition victory would not have missed President David Granger's analytical appraisal in terms of what it meant for Guyana. It explained why he continues to demonstrate, up to this day, a willingness to work with the political opposition, the People's Progressive Party/Civic (PPP/C), towards establishing a mechanism to work towards national unity. His sincerity to such an end was underlined by his formation of a Ministry of Social Cohesion. Such a development was indeed welcomed and a necessary step in seeking to advance such a seminal concept to its desired end, because of its all-importance to what could accrue for the socio-economic potential of Guyana.
Such an important proposal ought not to have been held hostage as any form of condition for participation in such a critical endeavour, as the quest for national unity, especially by an opposition party whose role in finding solutions for national unity, is equally important. The importance of social cohesion cannot be over emphasised. According to the United Nations, "Fostering social cohesion is about striving for greater inclusiveness, more civic participation and creating opportunities for upward mobility…Social capital refers to trust between people and in institutions and the sense of belonging to a society." Though we understand the inherent challenges in the concept of national cohesion, it is still a desired goal, a missing element and an absolute necessity for a country that is ethnically divided. The realisation of this sad fact of our national life that has continued to bedevil the untapped potential of this country, from generation to generation, should be enough of a reason for national conversations to commence in earnest.
We argue, unapologetically, that the promotion of this ideal will lend to a better understanding of each of us; commence the breaking down of disdain, suspicion, and mistrust; an acceptance that as Guyanese our destinies are all intertwined, and that working together, we can move Guyana to greater heights as never before. If we are saying that those goals cannot be achieved, then we are admitting failure even before we have started. We are saying to ourselves that we lack the will to pursue the single most important political landmark that continues to elude us all as Guyanese.
The bottom line to this admission of self-defeat is that we will be constantly in fear of each other and bequeath a divided nation to our heirs. There are those who, for narrow and selfish ends such as political power and dominance, continue to trample upon this important national quest for social cohesion and to trivialise its necessity for the future well-being of Guyana and its people. These are unpatriotic Guyanese, who are patently selfish. But they must understand that for each day of not joining in the quest for national unity, is a day less for the final prosperity and peace of this nation.