Midwife providing home-based care and home-deliveries in her community
Midwife Juliet Looknauth is attached to the Parika Health Centre and is a resident of Present Hope Village, East Bank Essequibo where she is never off-duty, because she is constantly providing a noble service to the community.
Being the lone midwife for the district, the mother of four is always visiting homes to provide medical care to shut-ins and to deliver babies at homes.
She has been in the nursing profession since 2000 and was motivated through the need to serve her community and the people.
The registered midwife has delivered many babies during her stint at the Georgetown Public Hospital Corporation (GPHC), St. Lawrence Health Outpost and Parika Health Centre.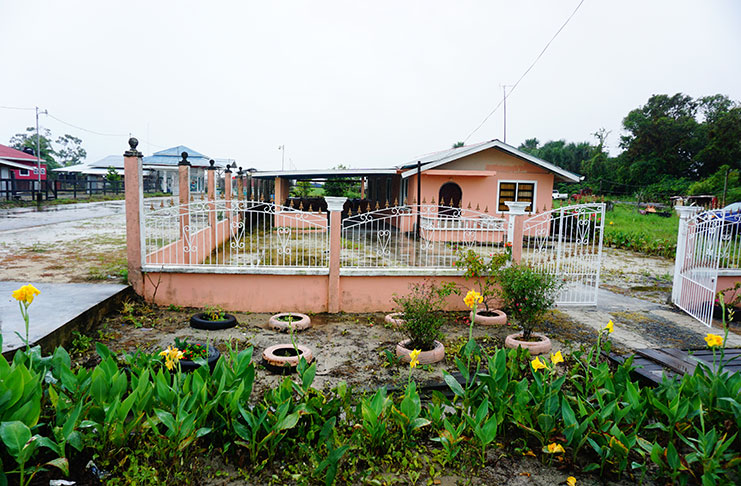 Two of her four children decided to follow pattern and are overseas studying medicine, one in their final year.
Even though it was her day-off, when the Pepperpot Magazine visited the midwife was out, tending to the sick and pregnant and had just returned home to complete household chores.
"Being a frontline worker you are never off-duty because if you are in the middle of cooking or whatever it is you are doing you have to drop everything and go to attend to the sick or deliver a baby," she said.
As a medical professional Looknauth stated that she works under supervisions of doctors at the Parika Health Centre and when at home she would assist persons in need even with a simple cut or seasonal illness.
The midwife grew up and married into the community of Present Hope. She has been residing for the past 33 years and her home village is Hubu.
Looknauth's youngest child is 23 years old while the others are all grown and are gainfully employed.
"When in the nursing profession, you always have to give back to society by your service, to assist people with your expertise because you know what you were getting into and it's a job unlike others once you like it," she said.
Looknauth added that she has a very simple and humble life and her door is always open to villagers.
"As a health worker you have to treat everyone equally to promote peace and harmony and to gain respect because nobody has the time to idle and get involved in unsavoury things here," she said.
The midwife added that nursing is a nice profession and she always gets excited when she gets a call to do a home-delivery adding that she would go without any hesitation.
"Around here everybody knows Nurse Juliet and that's how we live and I never refuse to treat anyone," she said.
On Thursdays, the midwife would visit the St. Lawrence Health Outpost and assist with the Child Care and Maternal Health Clinic.
Looknauth stated that for the cases she cannot handle she would consult with the doctors and they would have referrals if it is necessary.
This resident of Present Hope is a Christian and goes to the village church called Christian Community Church, which is a short distance away.
"In this village, nobody don't interference with you. It can be any time in the night, one can walk and it is safe because we all know each other and the people here aren't problem-prone," she said.
The midwife told the Pepperpot Magazine that a nurse never stops working because he/she has to provide a service to the people and community.
Even with the pandemic, Looknauth added that she is not afraid to be a frontline worker and she is taking all the necessary precautions to safeguard herself, her colleagues, family and others.
"You have to practice basic personal hygiene and ensure you wash your hands and sanitise when needed", she said.
Looknauth added that being a health worker one cannot operate under duress and fear even with COVID-19 but give service and give it freely to those in need.