MUA using her skills to empower other women
By Indrawattie Natram
DURING the coronavirus pandemic, more and more persons are at home trying to cope mentally and physically with the virus.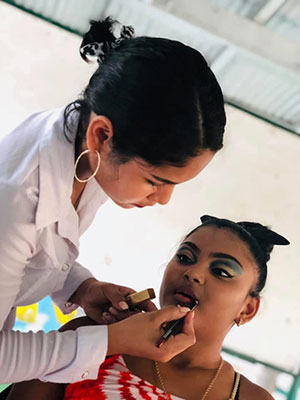 Some are cooking, while some are busy sharing their makeup skills. One such person is 20-year-old Zenelly Kellawan of Meter Meer Zorg West Coast of Demerara. This mother of one gathers most of her skills via the internet and is convinced that the internet is a powerful tool to empower more young women like herself.
Spending most of her time online after completing her makeup course in 2017 with Angel's eyes, Kellawan started to follow Nikkie Tutorials where she has enhanced her skills. Proud of what she does today, she is even training persons on the correct usage of makeup products. She is also part of the Essequibo Makeup Artist social media page where she and other women challenge themselves to become better in the industry.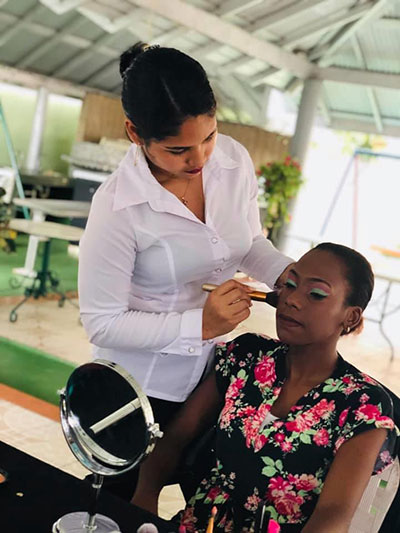 Kellawan in practising social distancing has been using her social media page Linda Artistry to teach makeup to her followers and giving advice. Her page has enabled her to reach out to more persons and display her work.
"After I finished my makeup course, I develop the passion for makeup more than I ever expected. I love and enjoy my work and it has now become my favourite hobby," Kellawan said.
Kellawan intends to own a studio and to extend her makeup classes throughout Guyana. When asked what she thinks makeup artists should aim for she said to inspire, empower and to allow themselves to shine from inside.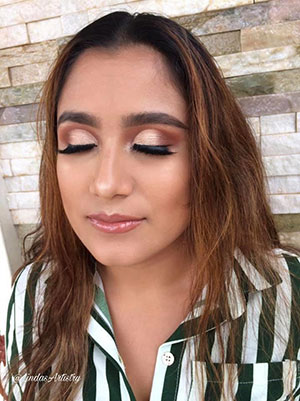 She advises other women to believe that beauty begins from within, to speak the truth, trust their guts, try new things, fail a few times in the process, make your thoughts a reality and for them to believe in themselves.
Kellawan is helping girls in her community to become more confident by teaching them the art of makeup. She said many of them she has taught are now entrepreneurs and have become responsible and independent.
During this quarantine period, this young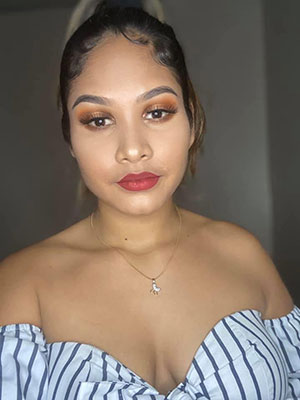 makeup artist is urging persons to stay indoors and to wear masks whenever they are
going out. She is also encouraging other females who have a passion for makeup to reach out to her during this time so she can assist them while at home to help further enhance their skills.
"We are in this together, we need to find productive things to do. Makeup during your quarantine, make yourself more beautiful; you never know you may unveil a skill that can become your future career," Kellawan said.