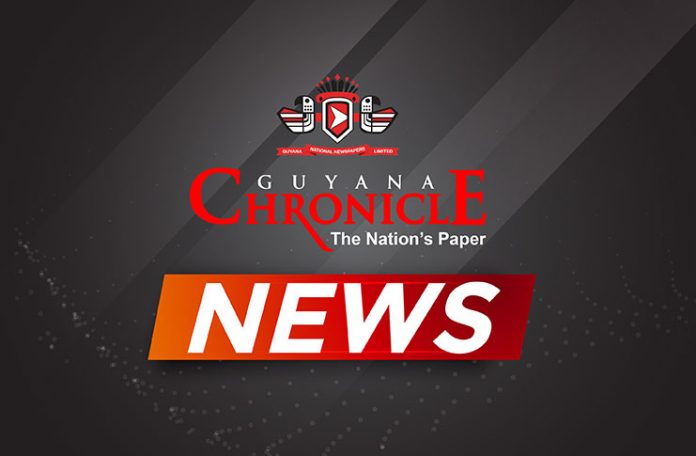 BEGINNING next week Tuesday, April 14, several banks, including the New Building Society(NBS) and the Guyana Bank for Trade and Industry (GBTI), will be opened to the public three days per week– Tuesdays, Thursdays and Fridays, in a new measure being implemented in efforts to safeguard employees and customers during the novel coronavirus COVID-19 pandemic.
The business hours for those days will remain 08:00hrs – 12:00hrs.
The NBS informed of the change via a notice on its website, while GBTI has a notice posted on its official Facebook page informing of the change and encouraging customers to utilize ATMs, Point of Sale terminals, night deposit and online banking as means of avoiding having to go into the bank.
In lieu of visiting their Avenue of the Republic Office, NBS advises that alternatively, customers can make contact via email at nbsltd@networks.gy or via their Whatsapp at 624-6040. NBS highlighted that the change is short-term.
"We remind you that this is a temporary measure and reaffirm our commitment to serve you during this challenging period," the notice said. Following the recording of the first case of the coronavirus on March 11, businesses across the country have been implementing sweeping measures to curtail the spread of the virus as much as possible. In the banking sector, the banks reduced business hours from March 23; closing at 12:00hrs down from the regular 14:00hrs closing.
Social distancing is also implemented for persons who do go into the bank.
Governor of Bank of Guyana, Dr. Gobind Ganga, said that the banks had already informed the Central Bank of the intention to implement new business days. "Yes, they informed us and we didn't have a problem with it. Even though they are not opened to the public, they will still be working on those days, doing their own back office type of operations. Most of the banks have indicated to us that they would like to," Ganga explained. Aside from NBS and GBTI, Ganga said Republic Bank, Citizen's Bank, Demerara, Scotia and Bank of Baroda are among local banks that have also indicated that they will implementing new working days as a measure of better protecting employees and customers.
"When someone comes to you and say their employees are at high risk, you look at that and you have to balance out the services that they are providing to the public," Ganga said.