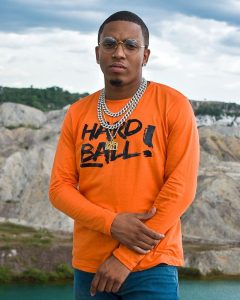 BUDDING Guyanese Artiste, Esan Benzy is making well of his music career in Guyana and is on the path of paving way for the rise of other young artistes. The young musician and entrepreneur has recently created his own Music Company and Brand, which he named 'Hardball Entertainment'.
Esan said that Hardball Entertainment aims to brand, promote and produce artistes, and entertain at a high-quality level in Guyana.
Currently, he is the only Artiste because the brand is now being established, but he noted that he is not the only member of this new company.
"I am working alongside Seon Barrington, my Manager and Production person, better known as Seon B Films who is also part of hardball entertainment to produce and present this quality work," Esan told 'The Buzz', disclosing further that the company is at the brink of launching its first project.
"We are launching the Official Music video for 'Get Gyal', which is the first project from the company… It was directed by me and Seon B Films," the young artiste said.
Esan told 'The Buzz' that the aim of the video is to show the lifestyle of Esan Benzy which portrays being "Boujee, but Hardball".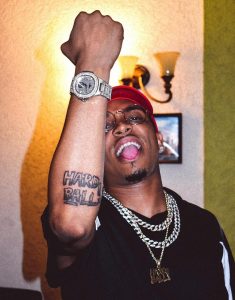 "Boujee but Hardball is the tagline that is the representation of Esan Benzy's lifestyle; Boujee meaning, he is about the rich lifestyle, business, fashion and setting trends, and hardball meaning, being street smart and knowing about a life of no money and hardship. However there's also another meaning to the word Hardball which is, "Anything that has an effect on people whereby it impresses them or makes them feel positive towards, what's being presented, hence describing it as hardball," he explained.
Esan said too that apart from this project, the public should expect "more professional visuals added to the sound of what Guyanese music is like, and the development of an organic fan base which will place Hardball Entertainment, Esan Benzy and Guyana on the map musically."