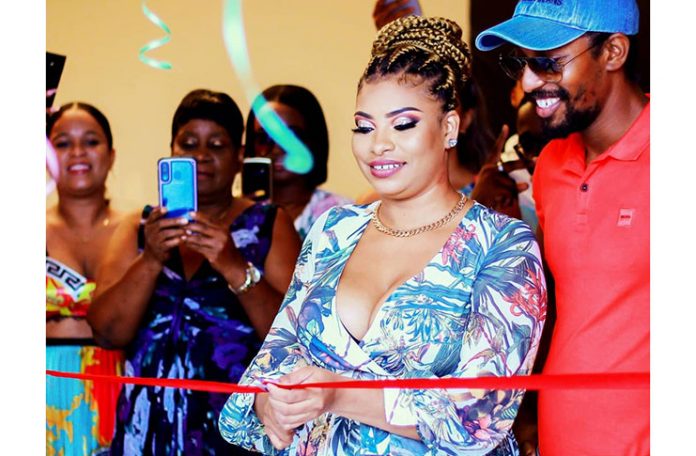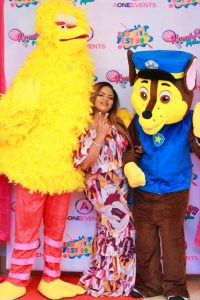 WE HAVE a love affair with sugar. Sweet treats bring us joy and make the world feel brighter, if just for a moment in time. Now Guyanese have a new option to satisfy their sweet tooths with the opening of Kandytopia.
Kandytopia had its grand opening on Saturday, February 22 at MovieTowne Guyana. The new venture is a natural extension of founder and owner Natalya Thomas' event planning business. In a conversation with The Buzz, Thomas related, "My customers, especially the ones that travel, know about the candy buffet station which entails different candies in the same colour scheme." Thomas, realising the customer demand, searched locally for candy that would meet the needs of her event planning. When her efforts proved futile, she decided to bring in her own. Thomas' first efforts garnered positive responses from customers and inspired her to expand on them. Thus, the idea for Kandytopia was born.
A One Events, Thomas' event planning enterprise, is the foundation
on which her endeavours Kids Fest 592 and now Kandytopia are built. She explained that AOne Events and Kandytopia are directly linked with customers contacting them regarding the candy buffet station for parties, weddings and anniversaries. Those customers who visit Kandytopia can expect to find unique candies, according to Thomas. Event bookings can also be made at the store. "Later on we're looking to add party supplies right at that location," Thomas said.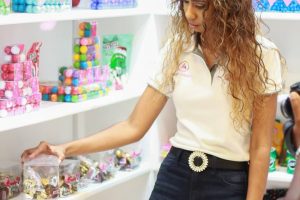 Kandytopia's launch turned out even better than Thomas expected. Mascots were present to greet attendees and pose for photos with children and their families. The opening was launched with prayers and the cutting of the ribbon to declare the store officially open. Speeches were made by Thomas' family, friends and other well-wishers. The event benefitted from a large turnout of eager patrons. "Everybody had something good to say about the store," said Thomas. Though the store is not large, Thomas noted that customers commented on the fact that it is unique, cozy and nicely designed.
Today, many of us are health-conscious and weight-conscious. Kandytopia is designed with customers of all kinds in mind. Thomas related, "The good thing about Kandytopia is that we have a sugar-free candy section so [we] cater for everyone." There is also a section in the store that targets adults exclusively. That section has a selection of cocktail-enhanced candies, such as gummy bears in various cocktail flavours. "We've catered for everyone – the UG students, the small kids, the persons on diet restrictions, etc."
Our country is taking big leaps, according to Thomas, and it is for this reason that businesses such as Kandytopia are so important. "There is a need to bring something new to the table that hasn't been there before," she pointed out. She added that the idea of having unique candies that can be used to enhance events sets Kandytopia apart from other local candy stores. She noted the exciting prospect of customers being able to have candy buffet stations with the same theme colours as their events.