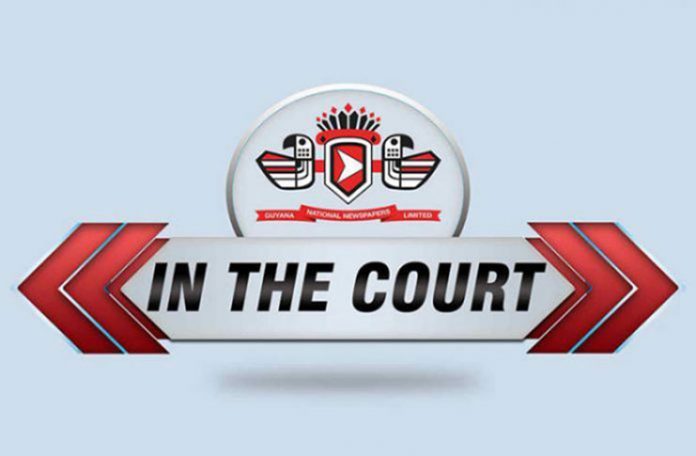 CHIEF Magistrate Ann McLennan, on Wednesday February 26, 2020, fined four Sri Lankans $40,000 each, or, in default, eight weeks in prison for entering Guyana illegally.
Anthony Jeyaraj, thambirasa Nira Jan, Siriran Jans Senthusaan and Sebamlall Dias appeared at the Georgetown Magistrates' Court and, through an interpreter, pleaded guilty to the charge.
The charge alleged that, between January 18, 2020 and February 22, 2020, at Springlands, they entered Guyana by sea and disembarked without the consent of an immigration officer.
The Police Prosecutor told the court that, on February 27, 2020, the defendants were in a route 94 minibus heading to Lethem. The bus was stopped at Mabura police outpost.
It was then that it was discovered that the defendants had no entry stamps in their passports. They were arrested and taken to the Criminal Investigation Department (CID) Headquarters.
The defendants were interviewed and they claimed that they came to Guyana on a boat from Suriname as tourists and wanted to see the country, but didn't know they had to present themselves to an immigration officer.
Attorney-at-law, Paul Fung-a-fat, who represented the men, told the court that the defendants were prepared to pay the fines and purchase their tickets back to Sri Lanka.
Magistrate McLennan then fined them $40,000 each, or, in default, eight weeks in prison.