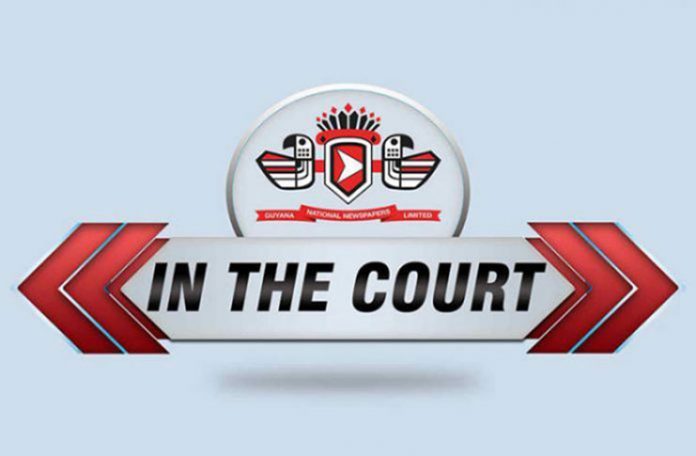 ON Wednesday, February 26, 2020, prison officer, George Selman, was further remanded to prison for two weeks by Magistrate Faith McGusty, at the Georgetown Magistrates' Court.
The prison officer, George Selman of Den Amstel, West Coast Demerara, was remanded to prison by Magistrate McGusty last Wednesday, February 19, 2020, for threatening language and breech of protection order.
The first charge alleged that, on Sunday, February 2, 2020, in Georgetown, Selman allegedly made use of threatening language to a female.
The second charge alleged that, on the same day, in the same location, he breeched a protection order which was made against him by the female.
When he made his second court appearance on Wednesday morning, while in the process of being escorted to court room 5, before Magistrate McGusty, he happened to incriminate himself with a statement which related to the two charges that were made against him.
The orderly who had 'witnessed' the act provided the court with the defendant's self-incriminating statement, "If magistrate give me bail, she (the victim) will have to get real protection because I will burn she up."
Upon hearing this, Magistrate Faith McGusty acted in accordance to prevent the manifestation of the act and further remanded Selman to prison until Wednesday, March 11, 2020.