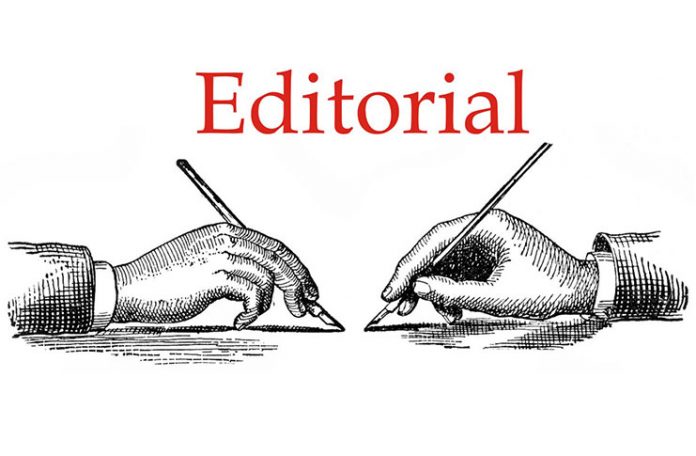 THE Mashramani celebrations have been hailed a tremendous success despite competing with the impending general and regional elections slated for Monday. Each year, since 1970, in the month of February, Guyana has been observing its Republic Anniversary by staging a series of countrywide cultural activities. These displays, reflecting the nation's rich, diverse mosaic of cultural expressions, have become the embodiment of what has since been known as MASHRAMANI, an Amerindian word of Arawak origin, which, when translated, means "Celebration after work".
There is hardly a state, anywhere, that does not have what can be described as a national revelry/celebration of some kind, which represents the sum total of its history, customs and cultural traditions, and cohesiveness. Virtually every nation celebrates its national life in varied forms of art, music, and cultural expressions that reflect its existence as a people.
For example, Trinidad has its carnival, which is the most significant event on the island's tourism and cultural calendar; for Barbados, it's the annual Crop Over or Kadooment festival that celebrates the ending of its local cane harvest; over in Brazil, it's the gigantic Rio Carnival which dazzles the imagination; while in Canada, it's Caribana, depicting a potpourri of its Caribbean presence and cultural traditions. In the United Kingdom, the Notting Hill Carnival, celebrating the West Indian experience, but also being able to attract Europeans from other parts of Europe. Over time, it has become Europe's biggest street carnival.
From a very simple beginning in the mining town of Linden in 1970, when a few representations of working-class life were depicted, accompanied through its streets by Lindeners, Mashramani has evolved through the decades as Guyana's premier national extravaganza. Markedly, it has grown from strength to strength, and has gradually evolved into a truly Guyanese affair, reflecting the dynamics of Guyanese experience.
Let it be emphasised, again, that contrary to the misleading statements that Mashramani as an important national celebration was an occasion for the particular political party and the then government; and its particular ethnic brand of supporters, has not only been erroneous, but divisive for its anti-national content.
In fact, Mashramani was never conceived for any specific ethnic segment of our nation, or with any cultural-religious alignment. Given Guyana's pluralistic cultural society and the richness of its diversity, it was meant to reflect the nation of Guyana – ALL its peoples and their combined experiences as a people. Further, it is a national celebration that is representative of this country's social journey, depicted through the creative arts, culture and the concept of citizenship within the republic in the various costume and band creations, its calypso and chutney art forms, steel pan in the form of Pan-o-rama; it even has a segment now for persons decorating their homes and offices for the Mashramani celebration the, "Clean and Bright competition".
In fact, as a reminder, Mashramani has been celebrated in all the regions from its inception, with the result being that more and more Guyanese of all ethnicities have been joining the individual costume bands. This fact, is further supported by the staging of Mashramani activities in Regions Two, Five, Six, and Region 10, where it was first held. It was heartwarming that Essequibo was able to have such a large float band of a reported 2,000 persons. This was a clear 'no' to the politics of division. This year's celebrations has been revealing for the increased multi-ethnic participation that is pivotal to the larger vision of a united Guyana. Of course, there are challenges pertaining to the latter coveted prize.
However, we can begin, all of us irrespective of race and ethnicity, to start to see this grand national celebration as a festival where all are welcome to participate in whichever activity is chosen to have fun as Guyanese, shouting with one voice, 'Mash' is we own.