Writer, Melina Harris explores the history and Development of the travel and tourism sector in Guyana
GUYANA's nascent travel and tourism industry has experienced exponential growth in recent years. With an ever-increasing public profile and growing list of international awards and accolades, Guyana is boldly emerging onto the world stage. Guyana's national identity has always been rather ambiguous, being the only English speaking country in South America, borne out of British colonisation, but sharing many cultural similarities with the Caribbean islands, Guyana was not regarded as part of the traditional Caribbean tourism circuit and as such the country was not perceived as a tourism destination.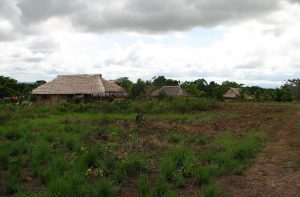 During the 1950s, while the other Caribbean nations were starting to develop their respective travel and tourism sectors which would later become their main foreign exchange earner, Guyana was focused on the development of the agricultural and mineral extraction sectors which would later take off in the 1960s and onwards. The production and exportation of rice, sugar and bauxite meant that there was little need to develop another sector concurrently. The success of these sectors would last decades and would support the young nation's economy well into the 21st century.
Times have indeed changed since the founding of this nation and as the traditional sectors which supported the economy are now arguably in decline, emerging sectors must now stem the burden of driving future economic growth in Guyana. The travel and tourism industry and the emerging oil and gas sector are expected to propel Guyana's economy into unchartered territories of incalculable wealth. As the nation enters a new decade and one fittingly titled the "Decade of Development", the travel and tourism sector is expected to continue its upward trajectory, firmly cementing Guyana as a premier international travel and tourism destination.
It was only in June 2002 that the Guyana Tourism Authority (GTA) was established as a semi-autonomous governmental agency operating under the Ministry of Business. The agency was established to develop and promote sustainable tourism in Guyana through collaboration and to maximise local socio-economic and conservation outcomes and to improve visitor experience, according to the GTA's mission statement. The GTA is also responsible for human resource development/training, industry research, monitoring/regulation of standards, dissemination of statistics, destination promotions locally/oversees, tourism awareness and enhancement of visitor experience.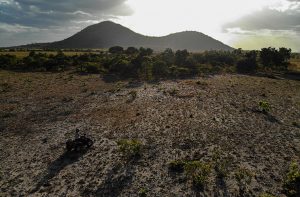 The GTA works closely with the Department of Tourism which is responsible for the National Tourism Policy in Guyana and gives strategic direction to the tourism sector in order to raise Guyana's international profile as a leading tourism destination for sustainable and nature-based experiences. The National Tourism Policy lists, under its strategic objectives, the following three policy drivers: growth in the tourism sector's contribution to Gross Domestic Product (GDP), generation of increased employment in the tourism sector and meaningful and beneficial involvement of rural and hinterland communities in tourism enterprises. Finally, the Tourism and Hospitality Association of Guyana is responsible for tourism and hospitality advocacy, destination promotion, marketing and sales.
Legal domestic and international frameworks for environmental protection
The Constitution of Guyana, article 149 J, recognises the right of every person to an environment that is not harmful to his or her health or well-being. Section 2 of article 149J stipulates that the State shall protect the environment, for the benefit of present and future generations, through reasonable legislative and other measures designed to prevent pollution and ecological degradation; promote conservation; secure sustainable development and use of natural resources while promoting justifiable economic and social development.
To this end, the government has implemented several domestic legislative provisions aimed at upholding the above-mentioned constitutional guarantees. The Environmental Protection Act 1996 provides guarantees for the management, conservation, protection and improvement of the environment, the prevention or control of pollution, the assessment of the impact of economic development on the environment and for the sustainable use of resources. The Act led to the establishment of the Environmental Protection Agency, the Environmental Assessment Board, the Environmental Appeals Tribunal and the Environmental Trust Fund.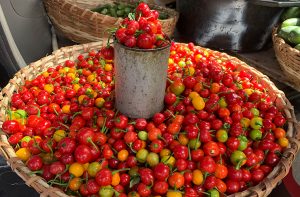 Guyana's commitment to the preservation of its natural habitats and to low levels of deforestation led to an agreement coming into effect between Guyana and Norway in November 2009. The climate and forest partnership agreement compensates Guyana for maintaining low levels of deforestation and improvement of governance within the forestry sector. The agreement has been very successful and under the initiative, Guyana received a total of some US$250 million. Guyana and Norway are currently discussing a new deal owing to the success of the previous initiative. Finally, Guyana has endorsed the United Nations Sustainable Development Goals. Under these goals, nations are encouraged to develop sustainable practices as part of their industrial development. Goal 11 makes reference to strengthening efforts to protect and safeguard the world's cultural and natural heritage.
The Green State Development Strategy
Guyana's Green State Development Strategy: Vision 2040 is Guyana's twenty year national development policy which will reflect the vision and principles of the "green agenda", stated as "An inclusive and prosperous Guyana that provides a good quality of life for all its citizens based on sound education and social protection, low-carbon and resilient development, providing new economic opportunities, justice and political empowerment." The principle objective of the agenda is the development and actualisation of a better quality of life for all Guyanese derived from the country's natural wealth to include its diversity of people and abundant natural resources. The Green State Development Strategy (GSDS) states that "the 'green agenda' is centred on principles of a green economy defined by sustainable, low-carbon and resilient development that uses its resources efficiently, and sustained over generations".
Emphasis has been placed on the importance of a more cohesive society based on principles of equity and tolerance between ethnic groups and recognition that heritage and diversity are the main underlying strengths of the country's human capital. "The development objectives therefore seek to improve the health, education and overall well-being of Guyanese citizens, to lift people out of poverty through an economy that generates decent jobs and that provides opportunities for sustaining livelihoods over the long term".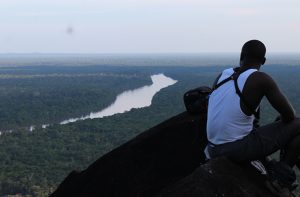 The GSDS has been developed in recognition of the nation's recently acquired status as an oil-producing state and it is envisioned that the revenues generated from this sector would feed into the development and growth of other established and value-adding sectors such as travel and tourism. It is against this backdrop that the strategies and developmental goals outlined in the GSDS have been advanced. The GSDS has therefore introduced a comprehensive set of strategic action plans in order to guide public investment. These development objectives have been advanced to reflect a more holistic view of social, economic and environmental well-being, in line with the country's commitments to the United Nations' 2030 Sustainable Development Agenda and Goals (SDGs). The Strategy advances three key messages; Manage natural resource wealth; Support economic resilience; and Build human capital and institutional capacity.
A focus on sustainable tourism development
Guyana's pristine and largely untouched rainforest sits upon an ancient geological formation called the Guiana Shield. The Guiana Shield encapsulates regions in Colombia, Venezuela, Suriname, French Guiana and Brazil. It is one of a few regions in the world with the highest levels of biodiversity. Approximately 77% of Guyana's landmass is forested and that equates to 18% of the world's remaining tropical rainforests. Unlike some of the nations within the Guiana Shield, deforestation levels have always been very low in Guyana.
Owing to Guyana's deep commitment to the maintenance of its pristine natural beauty and the preservation of the nation's natural heritage, the resultant tourism product has been designed to uphold these commitments. Therefore, a strong emphasis has been placed upon the need to develop a sustainable and ecologically sound tourism industry where the nation's natural resources are preserved, maintained but also made profitable through their proper exploitation.
Awards
Destination Guyana has gained considerable traction in the international tourism scene over the past few years. This is evidenced by the increasing number of international tourism awards and accolades received from some of the world's foremost travel and tourism institutions. In 2019 alone, Destination Guyana won 6 awards. The winning streak started in March 2019 at ITB Berlin, the world's leading travel trade show where Guyana was awarded The World's #1 in 'Best of Ecotourism' and one of the Top Ten Sustainable Destinations. In June, Guyana won First Place at the Golden City Gate Awards for its Welcome back to Nature product. In the same month, Destination Guyana picked up First place in Sustainable Tourism at the Latin American Travel Association Achievement Awards. The winning streak continued and in August, Guyana was awarded First in Best in Destination Stewardship at the Caribbean Tourism Organisation's Sustainable Tourism Awards Programme. The outstanding year for Guyanese tourism concluded with the Silver Prize in Best of Adventure from the International Travel and Tourism Awards being awarded to Destination Guyana in November of 2019.
In December 2019, international travel magazine Conde Nast Traveller listed Guyana as one of its top 20 destinations to visit in 2020. This led to Guyana making an appearance on NBC's 'Today Show' as one of the top destinations to visit in their 'Where to visit in 2020' segment, where Mark Ellwood, a contributing editor from Conde Nast Travel described Guyana in very encouraging terms. Meanwhile, in the same month, Britain's Telegraph newspaper listed Guyana as the number 1 country to visit in 2020 from a list of 20 destinations.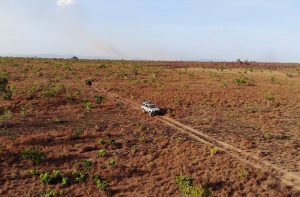 These listings, awards and accolades are a great recognition of the collaborative efforts of the Guyana Tourism Authority, the Tourism and Hospitality Association of Guyana and the Department of Tourism in the furtherance of the National Tourism Strategic Action plan, especially as it relates Vision 2025. Vision 2025 envisions that Guyana aims to be recognised internationally by 2025, as a leading sustainable tourism destination.
An Interview with Brian Mullis – Director of the Guyana Tourism Authority
On the true value of Guyana's tourism product
What I love most about tourism is that, unlike oil and gas, which doesn't employ that many people directly, travel and tourism does. It's a labour intensive industry. The last data we got last year showed that directly and indirectly, 22,000 jobs have been created because of tourism, still a very important metric and one we can continuously build on. In 2018 expenditure data indicated that tourism amassed some $62.6 billion Guyanese dollars and in 2019, approximately some $66 billion Guyanese dollars gross – all direct economic impact.
Average expenditure per visitor is near perfectly aligned with the international average expenditure per visitor in a destination. We knew we weren't at the lower level but we were using $500 per person and now it's closer to US$1100, all of a sudden tourism becomes the second largest export sector in Guyana. That's something that really needed more investment and we now have interest and an appetite in the Ministry of Finance and other decision makers are seeing the value of tourism. If we look at US$1100, and that's an interesting number, but that's just the direct impact; which would be the spending on those businesses – the hotels then buy goods and services from different people, that's indirect and then other employees then spend money on the local economy- that's the induced economic impact so when you combine those 3 things- then you can start to see that those cross cutting aspects really make tourism a low hanging fruit and an opportunity for Guyana to support its longstanding sustainability in general, whether it's the low carbon development strategy or the newer green state development strategy .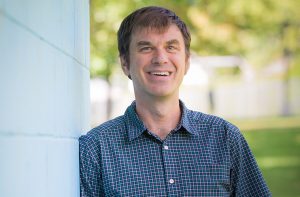 Guyana is very fortuitous from an international perspective to have had leadership to protect its natural heritage. Knowing that when tourism is well managed and only when it is well managed, it could maximise socio-economic outcomes, the money side of it is really easy to understand.
On maintaining our Protected areas
In terms of protection – I think one of the main things that I hope to see Guyana continue to do long after my involvement is look at a value-based versus a volume-based strategy. Marketing is actually the easiest thing we do in our portfolio; we help to develop national policy, licensing and training. Marketing is actually the easy part. More and more travellers around the world are looking for not only authentic experience, in other words, not very touristy, in a traditional sense, they want to meet local people and hang out where the locals hang out and have those immersive experiences. Also we're seeing a growing market share for nature and culture tourism. These travellers that have an affinity for sustainable tourism, they want to leave a positive impact on the people and places they visit which means that they spend more and stay longer in the destinations they visit.
Whether we extend the number of protected areas or not, our indigenous peoples have been protecting their ecosystems for millennia as part of their ancestral heritage – as the guardians and beneficiaries of those ecosystems, they are arguably in the best position to continue to protect those eco – systems to where tourism is a sustainable form of commerce that can help them to do that. Fortunately, we have some of the world's best examples with Rewa, Surama, Yupukari and up and coming communities like Karasabai.
Adventure travellers and nature-based travellers are generally more willing to put up with a little bit more hardship to access those unique experiences. With Guyana – we can improve our infrastructure and that would improve tourism, but at the same time, when we improve roads, it does open up exploitation too – the forest would be more exposed to being processed, wildlife will be more accessible to both the legal and illegal wildlife trades. There are trade-offs.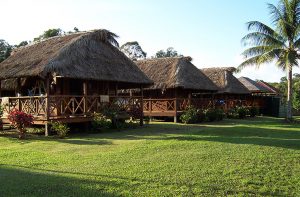 We were able to finalise a Memorandum of Understanding with the Protections Commission, Ms Denise Fraser who sits on our Board of Directors and a Deputy Director who sits on their board of directors – so that opened communications so that we can help them determine how best to utilise tourism to achieve their aims and they can weigh in on strategic matters.
We have focused on our core markets, if we look at where most people come from, it's the United States and Canada, and to a certain extent the United Kingdom. Nature, adventure and culture travellers, diaspora and domestic travellers are the ones we are trying to reach. Brand pillars are active exploration, nature and wildlife, birding – market is very unique in and of itself, then we have the culture and heritage as they are embedded in everything we do and we're the only country in the world where indigenous tourism is one of our primary areas of focus for tourism development.
The key is that when protected areas are well managed and tourism is a part of that, then the revenue from the tourism can fully or partially offset the costs to manage those parks themselves. That's the key. The nice thing is that while we might only have one Kaieteur, we also have a handful of other waterfalls that have an equal level of grandeur that could potentially be opened up for tourism. Receptive communities in regions 7 and 8 are interested in doing that very thing.
On developing and empowering hinterland communities
When my team came on board in April 2018, former Minister of Business, Mr Gaskin, acknowledged that we do have some success stories in indigenous community enterprises that are owned and operated by the communities themselves and which the entire communities are benefitting from tourism. His question was –could we create a framework toolkit to expand the number of beneficiary communities? There was some acknowledgement that in some cases these communities took upwards of 10 years to get up and running so could we reduce that amount of time and ensure that it is just as effective. So we went back to looking at each of these tourism communities. We put together a template to make it easy for communities to decide on certain things and how they want to structure their tourism communities.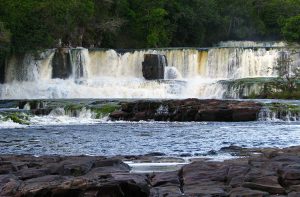 Then we reached out to Ministry of Indigenous Affairs and secured their collaboration and entered into a formal collaboration agreement with them. Then we started on the process of identifying communities that would benefit or that we thought were in the best position to benefit. We also acknowledged that in the past it wasn't uncommon for projects to get some money and then that's it. But if you've never run a business before and if you've never managed a project or funding at the levels that are required to get a new lodge off the ground, when you're in the tourism business- I don't know how anyone could expect you to be successful.
We decided that if we're going to commit to a community and if a community is going to buy in, start with the Toshao, then the village council, then the community as whole and then decide what type of business model you want to pursue – is it community owned or a joint venture with the tourism sector or joint venture with a community member that benefits the community – but the community should decide.
The role of the GTA should be to support them so we chose Karasabai, Moraikobai, Warapoka and Chenapou. We decided to implement a power project using this framework and toolkit and the good news is that all of them at this point have a product that they can offer. We use a differentiation of visitor ready – you meet basic safety quality standards so you have a good experience to market or expert ready meaning that we could sell it in the international marketplace. The average traveller who had been to similar destinations would come and it would meet their expectations when it comes to safety and quality, etc. So we have 3 communities which are now offering overnight itineraries, one of them has an operational eco – lodge and all four of them are working on eco-lodges. I imagine in 2020, all of them would be in a position where we can say our work is done. We will continue to offer training if they need it, marketing support, that's our role in the GTA- support communities in the private sector.
Some of them might take a little bit longer – some communities are more complex than others with more political nuances but by and large the power project worked out. We now have a couple different donors who want to support this work and get other communities involved so that in 2020, we're likely to be able to go from 4 communities to at least 10.
We will still work with the 4 as mentioned but we will bring in another 6 new ones and get them up and running. Increasingly, we are trying to teach other people how to implement this framework and methodology so that we can have other practitioners – maybe within the Tourism and Hospitality Association, or visit Rupununi or within the Ministry of Indigenous Affairs so that we can have more capacity and more public development.
Ultimately, this idea that marketing is easy but it is only easy because Guyana has so many strengths that are interesting for today's travellers. We are experiencing unmet market demand, people are looking for new things to do; we need more products. All the more reason, we are hoping that the Ministry of Finance is interested in supporting some regional tourism development. We will get some more donor support and continue to utilise our limited resources for product development in collaboration with partners and their limited resources to provide as many opportunities as possible for as many businesses and communities as possible.
Looking at supporting small,l medium and micro-sized businesses, to me, is what Guyana should continue to do. What I love about our industry, and it's very different from most around the world, its 'hyper local' meaning that it is localisation in the most positive way. We have a Marriott and a Ramada and those are 2 international brands; based on growth here we will get more brands in Georgetown that will probably be international brands but most of our businesses are locally owned, probably over 95% of the total and if we can maintain that 95%+, that would be a wonderful thing.
On training initiatives to bolster tourism products
The Inter-American Development Bank just supported a project that will be concluding within the next several weeks – the idea was how many products we can create with a relatively small amount of money. We want to create high quality experiential projects because more people are interested in authentic experiences and the way that's defined in our industry are experiences that appeal to all 5 senses. So rather than just hearing and seeing – you taste, touching, feeling, seeing, hearing and you are a part of the experience and not passively part of it. We did this experiential project development and so far we have worked with one new start up to launch a '7 Curry Tour'- you can pick the leaf, then go to the market and see how some of the things are made, then go to the factory to see how curry powder is made and then you come back to the chef's home and prepare the curry and enjoy it.
In addition to that we trained 12 trainers to train other people on how to create experiential travel businesses and experiences. 25 trainees participated in the training and all created product as part of that training. They basically mapped out a new product that they want to create. We are working with 3 of them on products which we will probably launch. The fact that 1 training event could generate up to 25 new products starts to demonstrate that it's possible to address the unmet market demand but to create something that's equitable, accessible and inclusive.
When I came on board we didn't have any trainers in house or any curriculum in house and that was an easy thing to fix because I am a believer that you should never bring in outside technical assistance particularly internationally, unless there is going to be a transfer of learning. Otherwise, you've just spent your money on a one off. So we flip that on its head; in 2018, we trained 5 individuals on guide training, brought in our first curriculum which was in line with the international adventure guide standard. We know we need more frontline staff so guides are some of the most important things that we need to invest in. We increased it by 10% to approximately 350 trainees. Last year we ended up training 25 trainers – a 500% increase and 750 individuals.
We are trying to train more people outside of the GTA and we're also trying to partner more closely with other organisations. We're working with the Georgetown Chamber of Commerce and Industry and we've secured a grant to support standardised curriculum development. We know we want a hospitality institute and it will happen in time but let's get the standardised curriculum and let's figure out how best to deliver it. If we get this standardised curriculum to train up bartenders, wait staff, concierge, frontline staff throughout the industry as more and more jobs are going to be created, then anybody that's qualified can deliver. Then we can make sure that we grow more and more capacity and more effectively and efficiently parties that have a hand in training and development. For every Consultant that we bring in, we have them train somebody on the GTA staff or sometimes external parties on that methodology.
On the importance of inter-ministerial collaboration and structured partnerships
We have an opportunity to leapfrog sustainable tourism development, building on this legacy and strong foundation of sustainability which is a way of life or at least this conservation ethic that many Guyanese have, and exercise best practice but filling in all the gaps.
We have done a gap assessment on what is sustainable destination management development best practice and we're filling a lot of those gaps already with things that people are already doing, let's fill in the rest so that we remain recognised as not only a leading sustainable destination but one of the top year on year and it is through these types of strategic partnerships, a focus on localisation, a focus on maximising the social and economic and conservation outcomes, if we can continue to do all those things through inter-ministerial multi stakeholder collaboration –that is the key to the whole thing.
The nice thing is more and more government agencies as well as the tourism private sector are seeing the benefit of collaborating with one another; with the GTA, Department of Tourism we've had a lot of wins the last couple of years, because of that very thing. There would be no way to unlock the potential if people weren't willing to enter into structured partnerships because if we have similar mandates and we are trying to accomplish similar things, then we can find what that overlap is, assign people to take the lead on specific actions and tasks and then at the end of year, we can see that we achieved a lot more than we would independently.
A couple of years ago, we looked at all the ministries that relate to tourism and we defined what they're doing and what we optimally should be doing with them. Historically what's happened in travel and tourism because there has been a lack of collaboration, every year whoever wanted to recommend policy and infrastructure improvements, recommended it to the Ministry of Business. So we had a situation where there wasn't any cohesion where everyone was looking out for their best interests. Let's flip that on its head and make a concerted effort to figure out what everybody wants and people would be quick to tell you what the challenges were but the conversation and narrative has changed – we talk less about challenges and more about solutions.
Part of it was bringing all of these infrastructural and policy priorities together and then having one document that has them both buried with the Ministry of Public Infrastructure and then vetted on the policy side with various partners such as THAG and the Private Sector Commission. Several of them last year endorsed their priority policy and infrastructure recommendations. If you're a decision maker, this is easier than everything else. We would work directly with one of the project leads at MOPI to vet the ideas –what's possible and what's not, what are budget considerations for the year. Most of these resource constraints – we know what MOPI is doing, they know what we're doing, then we can foster that alignment for infrastructural improvement. So whether it be stellings or airstrips, aerodromes, road connectivity, or supporting infrastructural development around attractions, we would put those priorities forward to the Ministry of Business who would put those forward to the Ministry of Finance or MOPI.
On improving airlift capacity and visa access
By and large, countrywide, Guyana is incredibly attractive for increasing connectivity because you can offer a flight and meet a market need as we saw with American Airlines and Jet Blue in the past 12 months. Mr Gear CEO of Cheddi Jagan International Airport will go to an event called Routes Americas and we joined him last year because we each have a different part of the story to tell. He has the business side such as airport operations, landing fees, etc. We have how many people are coming here and what are they doing; leisure and business, so when we sit down with an Airline Route Manager- we have a very strong sales pitch and when we went last year, we had 12 airlines that had a reasonable amount of genuine interest. I'd be really surprised in 2020 if we don't get an announcement for a European carrier.
We analyse all the countries that people are coming from so that if we could see an opportunity to do a visa on arrival because actually making it easier to get visas is one of the fastest ways to increase visitation to any country so if there are countries that are not getting easy visa access- then we can certainly look at making recommendation for improvements there. Also, increasingly through the Department of Tourism, we are in collaboration with Suriname and French Guyana – the 3 Guianas is a thing and more travellers –if they're going to take that long haul flight- they're thinking that Guyana isn't a huge country and if I can see 3 countries instead of 1, they'll take advantage of that. We're actually seeing that cross border traffic, you've got air France flying into French Guyana, KLM flying into Paramaribo and our flights so trying to make it easier for those travellers to get back and forth.
We need to strengthen collaboration with our sister agencies responsible for customs and immigration. What we have been doing, we have visitor welcome and customer service training so we did a few trainings at the ports of entry and people have said that the visitor welcome has improved. But we need to continue working on that and I think that Guyanese are some of the most gracious people in the world. We don't need to be servants to anybody but we can host them in a way that we can share our wealth and bounty of wonderful foods and experiences with them and I think that's what we have to do with our trainings. Focus within the context of Guyana and take into consideration the cultural norms and morays here. We need to focus on how we can improve the efficiency of the arrival and departure process because we have received some formal complaints from people saying how difficult it was, it's one of those things in life where there is always room for improvement and what we want to do is make it easy for others to support them to improve so what can we do to help those agencies make that process more efficient.