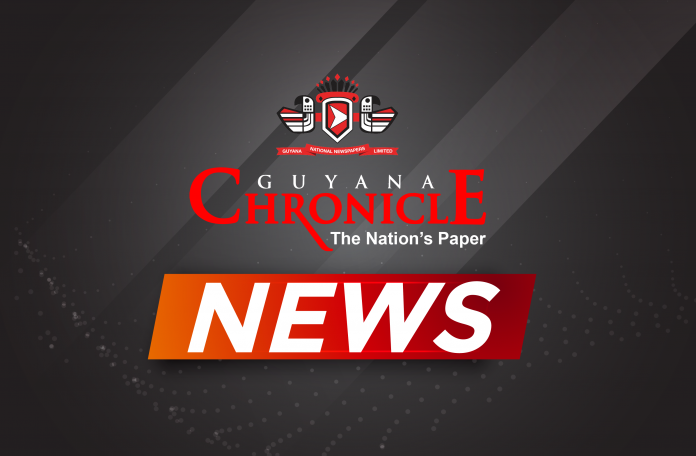 A NUMBER of oil and gas service companies are on board with US oil major, ExxonMobil, as the company prepares for the production of first oil in just about a month.
Among them are the Texas-based industrial service company, Baker Hughes, Italian oil and gas industry contractor, SAIPEM, and global oil and gas company, TechniFMC– a United Kingdom (UK) company that provides complete project life-cycle services for the energy industry.
These companies, which provide direct services in various areas to ExxonMobil, were on display at the ongoing Department of Energy's GIPEX 2019 forum at the Marriott Hotel. Oil field service company, services oil field operators, including ExxonMobil.
Trinidadian Brandon Leloy, who is a field engineer attached to Baker Hughes, said "We provide a range of services for both drilling and completion as well as production. So, we service both the upstream as well as the downstream side of the oil and gas industry," he told the Department of Public Information (DPI). The company provides everything from getting the oil out of the well to the completion of the well.
"Baker Hughes produces the well to make sure the oil is on-spec (sic) so that Exxon can actually sell the oil; Baker Hughes is involved in providing those production services. It is a full scale, full-service company," Leloy explained.
Italian-based contracting company, SAIPEM, has branches worldwide. Quality Control SAIPEM Guyana, Gazelle Edwards, said the company provides services in the engineering, procuring, construction and installation of subsea pipelines.
"Currently, for the Liza Project, SAIPEM scope for work is responsible for the fabrication, quoting and laying of the pipes as well as the fabrication and construction of the Subsea structures."
Local recruitment company, Strategic Recruitment Solutions (SRS) has positioned itself to assist both skilled and unskilled Guyanese who are seeing employment in the oil and gas sector. The company's Talent Acquisition Executive, Theresa Seeram, said persons who want to work onshore usually receive training based on necessity.
"Our mandate is towards our Guyanese. We promote local talents. We do recruitment for both onshore and offshore- on land and sea." She explained, however, that services by the company are not limited to recruitment. The entity provides salary surveys, marketing information and payroll management. Other companies at the exhibition were Texas-based oilfield services company, Schlumberger, and Dutch-based global group of companies, SBM Offshore, among others. (DPI)