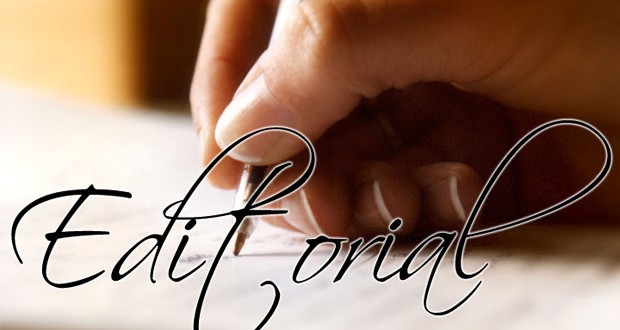 ON Monday, at a solemn but moving celebration service for the life of Oswald Neville Kendall, aka Shaft, at the Church of The Transfiguration, this icon of the teaching profession and renowned Guyanese educator was eulogised and praised for his services to the local field of education.
His work transcended our borders, since the finished products themselves have sojourned to so many other regions, where they have been acquitting themselves with great distinction, whether in the field of education or in other notable endeavours.
So many of our educators in the various CARICOM islands, often praised for their dedicated and outstanding professional performance, must be a part of this cadre of teachers who would have sat at the feet of this now deceased giant, as he imparted to them the art of teaching and becoming a successful educator.
The fact that seating at the church had to be extended to accommodate the hundreds who gathered to pay their final respects is an illustration of their recognition of the sterling contribution which this great son of the soil would have made to the development of the education system in Guyana.
Of course, he is undoubtedly one of the foundation members and building blocks of our modern system of education, a distinction which he must share with those other great educationists: Samuel Small, Newton Profitt, Conrad Luke and Lynette Dolphin, a few iconic examples, all late colleagues.
Further, it is apt that he be recognised as one of Guyana's great grandmasters of the education system, as illustrated by his educational portfolios that saw him ascending to virtually every administrative office in the nation's education department. These decades of experience would have given him a world view of the nation's system of education, particularly its challenges.
This continuing service to education after retirement, whether on school boards or in other related portfolios, Oswald Kendall was always willing to serve and play his role. For him, the service of training the nation's educators and for them to mould the nation's children were a mission, which he carried out with passion and the greatest of dedication.
It was such recognised qualities, among others, that would have perhaps resulted in the apogee of his teaching and administrative career, when he was named as the first principal of President's College, Guyana's school of excellence, commissioned by the late President Burnham. Kendall's administrative abilities and excellent team work with his teaching staff, realised 'A' Grade results for students during his era, and even after.
This meant that President's College was as good as any of the leading secondary schools of the day; and this can be measured by its alumni, many of whom subsequently distinguished themselves in professions, both in Guyana and further afield. Two of these, one a well- known politician and the other a prominent cardiologist, were among his pall bearers.
It is ironical that Kendall would have passed away just after President David Granger's announcement of Guyana's Decade of Development, with the accent primarily on education as the tool for creating an educated Guyanese, and its role in the socio-economic development of Guyana in an oil and gas economy. Sure enough, the expert advice and guidance of this sage educator would have been sought in the conceptualisation of this grand national vision for education.
Oswald Kendall, educator emeritus, has left an immense legacy, worthy of emulation by any of today's administrators, both junior and senior, all of whom stand on the shoulders of this great stalwart, and others of his revered class. It would be a tribute and an honour to his lifelong work that his work ethic and dedication begin to be adopted by those who are now his many successors; and if already being done, be taken to higher levels.