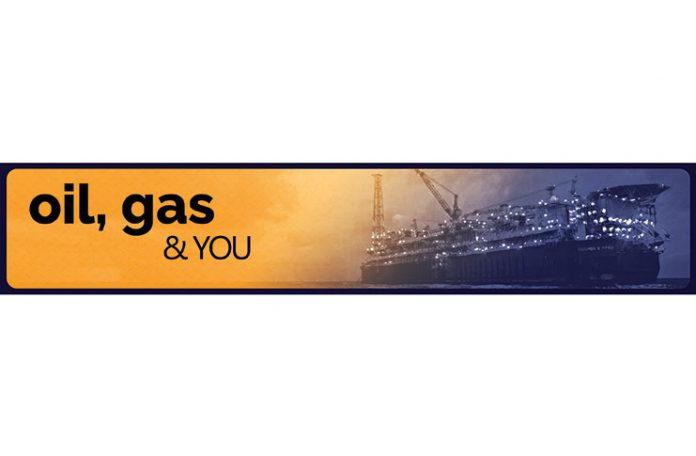 WITH more than 3,600 Guyanese employed in the oil and gas industry, more and more people are getting a glimpse of the complex, multi-layered contracting and operating system involved in developing an industrial project on the scale of offshore oil production.
While major operators are the primary mover, the sheer scope of costs, manpower needs and technical demands of development and production mean that other independent companies have a role to play. These are often brought on in the form of "contractors" or "subcontractors," both of which will play a vital role here in developing Guyana's offshore oil industry, as they do in virtually every other country with a major industrial development like oil and gas.
Those companies are usually a major driving force behind hiring booms in oil producing states, as has been the case here over the past year, with the number of Guyanese oil workers registered with the National Insurance Scheme increasing from 155 in 2018 to more than 20 times that number just a year later.
The challenges and dynamic nature of oil exploration and production necessitate this type of structure. Each stage of the process—from mapping the sea floor to assessing environmental impacts to maintaining production—requires vastly different skill sets on an individual and institutional level. No single company or business can bring all of the necessary skills and expertise to bear. Instead, independent companies from around the world are brought in to perform those roles as contractors.
Different tasks at stages of production often demand starkly different academic specialties like oceanography, geology, mechanical and chemical engineering, biology and more. The contractors involved in each stage and each separate function are hired not only because they employ these specific experts, but because they have specialized knowledge and technical capabilities built over years of undertaking similar tasks.
There are also plenty of opportunities for non-technical workers – caterers, cleaners, security guards, drivers and many others – and independent companies from inside and outside Guyana play a role in providing this workforce. Because of the vastly different requirements of exploration and production, it is more economical and efficient to contract out some of the individual functions.
Hiring contractors also helps address the fluctuating labor needs of the industry. While initial development requires high levels of manpower, it typically plateaus during production before rising again during decommissioning. This makes it much easier for independent companies like Saipem, Schlumberger, or TechnipFMC to specialize in a few key roles at certain stages in the process and provide their services globally where and when they're needed. This specialization helps keep costs down, maximizing revenue for the host country and operating companies.
The operators that contract out that work, like Exxon and Tullow here in Guyana, have a major operational oversight role during the whole process, while also managing new developments and existing production across the oil field. Since safety and operational excellence are crucial for these operators, they provide strict guidelines and best practices that contractors must meet before receiving, and while executing, their contract.
Those contractors in turn often have their own contractors for many day-to-day functions like food service, cleaning, and hiring. Many Guyanese will already be familiar with some of the recruitment and staffing agencies that have been established offices locally to serve the labor needs of the industry.
Staffing companies, such as Strategic Recruitment Services, help contractors to be more efficient and focussed on their primary mission by handling ancillary tasks like recruiting, interviewing and evaluating job candidates. Many of these companies also depend on independent staffing companies to handle last minute needs for large numbers of temporary workers or one-time projects.
The kinds of opportunities available more broadly across the industry range from wildlife observers to welders, geologists to caterers. A quick scan of the public social media pages for the primary operator of the Stabroek Block, Exxon, shows posts for job opportunities with oilfield service contractor Schlumberger, environmental and project consultancy RPS Group and logistics company Tiger Tanks.
For now, the practices of these operators are largely governed by Guyana's existing laws and a longstanding ecosystem of best practices and mutually observed standards throughout the industry. Since operators rely on the safety, accounting and legal practices of the companies they contract, standards are typically very strict.
But that should not be a reason for Guyana to rest on its laurels. Finalizing policies on things like regulation, taxation, safety, and local content could help give companies certainty on what practices to adhere to and what to steer clear of.
That kind of certainty helps companies make investment decisions that help Guyana in the long term like hiring locally, investing in new facilities and exploring new local partnerships.