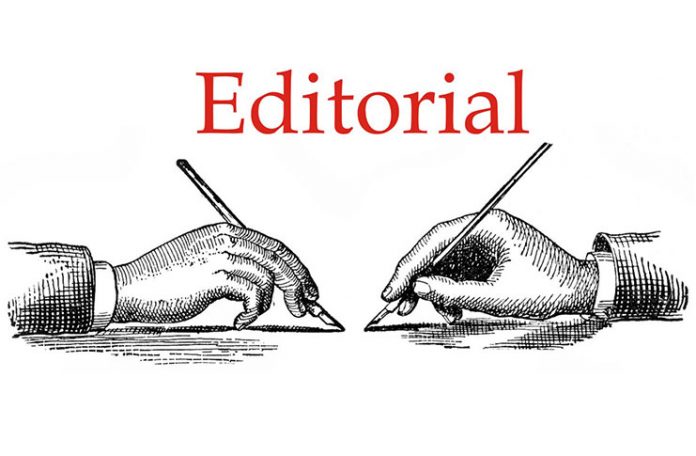 TOSHAOS across Guyana are meeting in Georgetown for their annual National Toshaos Conference being held under the theme, "Guyana's First Peoples united in the promotion of the Green Economy through preservation of our languages, lands and rights." In his address at the opening, President David Granger declared that "Indigenous peoples are enjoying better access to public education, public health, public information, public infrastructure, public security, public telecommunications and social security."
Government, he said, is also working feverishly to raise the standards of living of Indigenous Peoples, noting that his administration has continued to narrow development gaps between the coastland and hinterland in the provision of these services. The Hinterland Sustainable Agriculture Development Programme has improved food security through the expansion of hinterland agriculture and agro-processing in the Barima-Waini, Cuyuni-Mazaruni, Potaro-Siparuni and Rupununi regions; hinterland farmers have benefitted from the services provided by the programme.
The struggle by indigenous peoples for recognition has been a long and arduous journey, even though they are the country's first peoples, but with great determination in their pursuits, they have managed to come a long way while still holding on to their traditional ways of life. Today, indigenous peoples occupy a more prominent place in society compared to about 30 years ago. Notable among them are: Fourth Vice-President and Minister of Indigenous Peoples' Affairs, Sydney Allicock; junior Indigenous People's Affairs Minister, Valerie Garrido-Lowe; Social Cohesion Minister, Dr George Norton and Minister of Public Affairs, Dawn Hastings-Williams of the current administration. For the former administration, we had the late junior Education Minister, Dr Desrey Fox; former Foreign Affairs Minister, Carolyn Rodrigues-Birkett; former Amerindian Affairs Minister, Pauline Campbell-Sukhai; and Yvonne Pearson Fredericks, of the former government; and politicians aside, today, there are indigenous nurses, doctors, community health workers, teachers, law-enforcement officers, journalists, athletes, administrators, attorneys-at-law, religious leaders, and businessmen and women to name a few.
They occupy practically every sphere of national life and by virtue of this, they make valuable contributions to the growth and development of Guyana. Respective governments have over the years recognised the value of this segment of the population and have been working to improve their lives and livelihoods. This has seen this group of people benefitting from a number of state-funded programmes, including the Hinterland Employment and Youth Service (HEYS) geared at equipping indigenous youths with employable skills, the Community Development Project (CDP) and the Amerindian Land Titling Project.
Significant efforts have also been made to preserve the indigenous languages and cultures and to create an environment where indigenous youths can have access to quality education. These initiatives are fashioned at not only enhancing the lives and preserving the cultures of the indigenous population, but also to ensure that they enjoy a secure future.
A lot has been done for the first peoples, but there is still a lot more to be done. Generally in Guyana, not much or due attention is paid to the arts and culture and this by extension, will include indigenous arts and culture. In the case of the latter, it is too obvious to go unnoticed. Only during Amerindian Heritage Month, radio stations, including the national radio station, play indigenous songs and host programmes featuring the indigenous cultures.
This is something which should not happen. These programmes should be regular features on the various radio stations, since they would go a far way in helping to build understanding and appreciation of the indigenous ways of life, especially to coastlanders, who have never visited the vast and beautiful interior regions of Guyana. A more vibrant effort should also be made to promote and market indigenous craft in a bid to create viable and sustainable cottage industries in indigenous communities and to make some indigenous communities major tourist attractions.
Unlike other countries, Guyana is blessed with natural sceneries and it is time it invests in making much out of what it has. The Capoey, Mashabo and Tapacuma Lakes, situated in an area known as the tri-lake area on the Essequibo Coast, can be developed into a major tourism destination; it would, however, require proper marketing and adequate infrastructural investments.
These would include building better roads, guesthouses and other tourism-related facilities. The tri-lake area is an ideal environment for swimming, boating, kayaking, hiking and fishing, to name just a few leisurely pursuits which European tourists travel the world to enjoy. These can be done without disrupting the indigenous ways of life by placing emphasis on learning about the indigenous cultures and the ways of its peoples in preserving the environment.