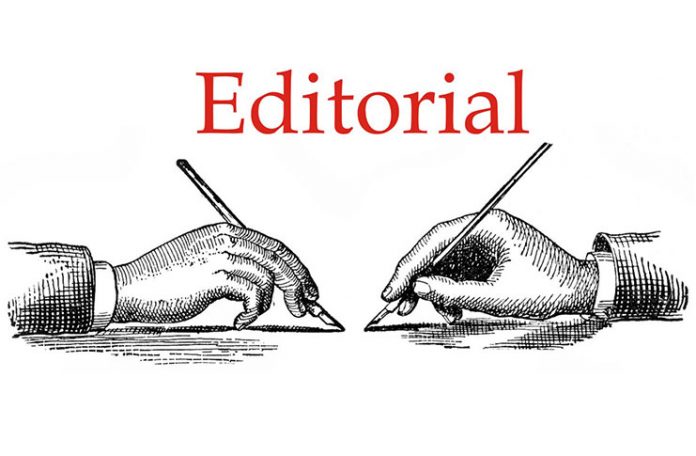 GOLDEN oldies is the description that is given to that segment of a nation's very aged citizens. We accept this category as perhaps beginning in the 60s age range, but becoming established from the biblical three score and 10 chronological measure. It is a bar which as humans many of us will cross, providing that we live. Thus, age is inevitable, for it is a natural progression of all living things.
But, is it a blessing to be aged, or is it a burden for these very special persons? Are they really appreciated as still an accepted and loved part of the family, or are they treated shabbily, abused and despised because of their infirmities, and can no longer contribute as they used to do?
Last week Guyana joined the rest of the world in observance of International Day of the Elderly. It is an occasion during which there is much debate about the status of our aged, and particularly how they are treated as part of our society. It is hoped, too, that relatives who still have the care of their aged seniors, will redouble their efforts to offer better care, comfort, and love for the remaining days of their elders' lives.
We have seen over the years elderly persons living alone being attacked and robbed—some are even killed. For the past decade, there have been at least five cases of women who apparently chose to live alone, having had their lives ended in a cruel and unfair manner. And since it is among the family that most of our seniors do live, we now direct our attention to the families of these venerables.
Are they doing enough for their aged family members? Do they show the love and humane care that are so vital for their mental and physical survival in their twilight years?
We concede that there are still many families that have senior members, many with either both diminished mental and physical capabilities, or one that gives absolute priority to their loved ones. And this is without prejudice to social class.
It is commendable to observe the affection shown, such as wheelchairing that aged family member in the National Park or in the Botanical Gardens, walking them out and even taking them out to dinner with the household. But these instances are apparently few or diminishing, based on what are empirically observed and reported in the media.
But there are numerous instances in this nation of families that can do better, abandoning aged family members on pretexts that are as hollow as a pipe. The well-known citations as reasons: "He/she wants to have their own way"; "He/she is too disgusting /troublesome" and many more of this usual refrain.
However, these reasons, even if authentic in some instances, should be understood against the known, proven geriatric landscape of diminished mental capacities cum weakened physical resistance. There are even peaceful and manageable types, for the sake of debate, who are accorded this treatment.
In fact, many a mentally and physically secured senior citizen, who would have once been considered active, are within a short while of retirement. For example, those abused/ coerced into submission by very close relatives, including their children, especially if a property or other valuables are up for grabs. Pensioners often complain of their pensions being forcibly taken from them and even being locked into their rooms, without meals for the desired end. Even those aged who are still able-bodied, and going about their daily businesses, are at times discriminated against by public transportation owners by being refused entry into vehicles and made to wait longer in stores and other commercial places before being served. But it is commendable, particularly in corporate Guyana, where there are special facilities for the prompt and speedy attention of our senior citizens.
There is no situation as referred to above, as cause that should lead to cruel neglect/abuse of the aged by their natural families, in which unfortunately, most of the cases of abuse of the elderly, do reside. There are too many reports aired in the media, of the old continuing to suffer horrendously at the hands of family members, and even the public. It is an abomination and does reflect mainly a family that has lost its sense of values, in terms of understanding the building blocks of what constitute a strong family –respect, love, care and compassion.
At times, many in this category are heard commending persons who have become centenarians. That the latter had attained such was because of a great sense of duty, care and devotion by such families that assisted this special arrival at such a golden gate.
For those who perpetrate such crimes — and they are many – they are unworthy as humans, since they are sickening examples to the younger family members. Let them be reminded that the clock is also ticking time on their lives, and will eventually march them to the threshold of the aged. Will they remember what they did to their mothers/fathers/aunts/ uncles, etc? We must love our seniors and be kind to them, because they first loved us.