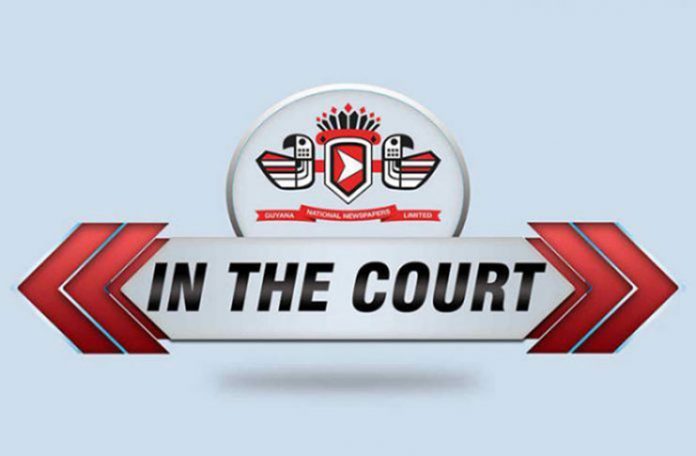 A 31-year-old resident of Grove, East Bank Demerara, was arraigned before Chief Magistrate Ann McLennan, on Tuesday, September 17, 2019, on two counts of armed robbery.
Marlon Carter appeared at the Georgetown magistrates' court and denied that, on August 24, 2019, at Black Sand Back dam, Five Star, in the North West District, armed with a handgun, he robbed Kumar Nandkumar of 58.3 pennyweights of raw gold.
Police Prosecutor Mansfield noted that, on the date in question, Carter was drinking at a nearby shop, when he saw the virtual complainant who had just collected his salary from his boss.
Carter then approached the virtual complainant and hit the man several times to the head with the said handgun and stole the said raw gold. He then made good his escape.
The matter was reported to the police and the accused was later arrested and charged.
Carter also denied that, on September 10, 2019, at Powis Landing, Five Star Back dam in the North West District, armed with a handgun, he attempted to rob Zamal Poliah.
Police Prosecutor Mansfield noted that, on the day in question, the virtual complainant and three others were heading back to their camp in an all-terrain vehicle (A.T.V) along the Powis road, when the accused, who was armed with a handgun, attacked them. The accused hit the virtual complainant to the head with the said gun and demanded that the man hand over the gold he had in his possession.
When the virtual complainant refused to comply with his demands, the accused poured gasoline on the man and attempted to burn him. The virtual complainant then lounged at the accused and a scuffle ensued between the men.
The accused was disarmed during the said scuffle and taken to the Port Kaituma police station. A Beretta 9mm hand gun and matching rounds were retrieved and the accused was charged.
Magistrate McLennan remanded Carter to prison and transferred the matter to the Matthew's Ridge Magistrates' court until November 4, 2019.