–  sees more than 5,000 in attendance!
APPROXIMATELY 5,000 persons, including First Lady Sandra Granger, attended the 2019 edition of the Guyana Folk Festival in Brooklyn, New York that was held under the theme, "Ma'iupe (working together) through the Festival Arts."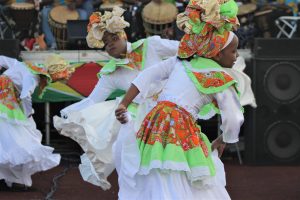 President of the Guyana Cultural Association of New York, Inc., Dr. Vibert Cambridge told the Buzz in an Online interview that the festival, held during August 25 to September 1, serves to reaffirm "our Guyaneseness" and provides an opportunity for old friends to meet up.
The annual folk festival season features such signature events as: Caribbean summer workshops, an awards ceremony, 'Kwe Kwe' night, literary hang and symposium, and a family fun day.
In 2019, a special event, called the 'Valerie Rodway Centenary Concert' was added. "As far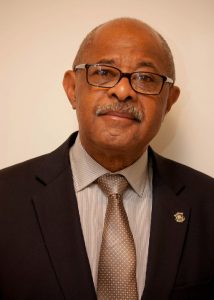 as we know, there has never been a concert of this nature; a concert devoted entirely to the works of Valerie Muriel Rodway," Dr. Cambridge said.
Furthermore, a number of Guyanese who have contributed positively to the arts and to the development of the country were awarded.
First organised by the Guyana Broadcasting Corporation (GBC) in the early 1980s, the festival has been held over the past 19 years, with the goal of showcasing the nature and scope of Guyana's folk heritage. As of the year 2000, though, the Guyana Folk Festival in Brooklyn has been organised by the Guyana Cultural Association of New York, Inc. (GCA).
The GCA is a volunteer-run, not-for-profit organisation committed to promoting Guyanese culture. Their mission is to document, showcase and celebrate the multiple roots of Guyana's cultural heritage.
Through the annual festival and the programmes of the Guyana Arts and Cultural Centre, the GCA preserves cultural heritage, and makes it available to inspire future generations of Guyanese at home and abroad.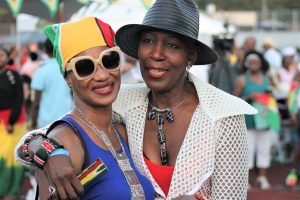 According to Dr. Cambridge, the event also provides an opportunity for inter-generational dialogue, inter-ethnic interaction, showcasing and encouraging Guyanese creativity, cultural education, documentation of cultural heritage, demonstrating Diaspora engagement, and sharing the wide diversity of Guyanese heritage and creativity with the host culture.
Most of the events were streamed, and as of September 5, 2019, more than 17,000 persons had viewed these events Online, Dr. Cambridge told 'The Buzz'.
Overseas-based Guyanese Kunti Sharon Richards especially appreciated the diversity that was present at the festival this year. "There were African singers as well as Indian music, and also dancers from Trinidad and Tobago," she said in an invited comment with this publication.
"It brought back nostalgia, and I was able to meet some of my school-days classmates from St. Mary's School. I look forward to this event every year; experiencing the excitement of Guyanese culture, my roots," Richards said.
Meanwhile, the leadership of the GCA also includes Ave Brewster-Haynes; Edgar Henry; Claire Ann Goring; Rose October-Edun; Maurice Blenman; Juliet Emanuel; Patricia Jordan-Langford; Eustace Stephens; Penny Bascom; Ronald Lammy; Claire Patterson-Monah; Verna Walcott-White; and Clive Prowell.