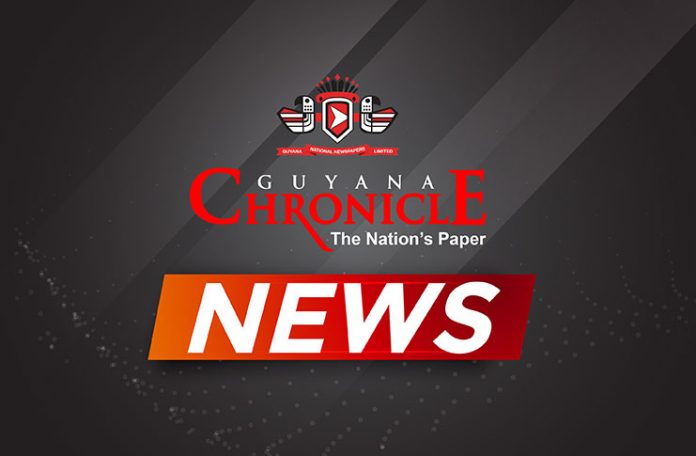 …WHO urges stepped-up efforts to address scourge
DESPITE a growth in the number of countries with suicide prevention strategies, the World Health Organisation/Pan American Health Organisation (WHO/PAHO) reports that, in 2019, one person still dies every 40 seconds from suicide.
Guyana, a developing country with less than a million people at its last census, is still faced with a high suicide rate. However, in the last few years, more persons have been accessing mental health treatment and, coupled with other factors, the country's rate dropped from 44.2 per cent per 100,000 people in 2012 to 24.6 per cent per 100,000 persons.
Although such progress is recognised, the WHO/PAHO stated in a release on Monday, that much more effort is needed globally to reduce the world's high suicide rate. It stated that, to date, the total number of countries with strategies stands only at 38 and more governments need to commit to establishing such.
"Despite progress, one person still dies every 40 seconds from suicide," WHO Director-General, Dr. Tedros Adhanom Ghebreyesus stated.
"Every death is a tragedy for family, friends and colleagues. Yet suicides are preventable. We call on all countries to incorporate proven suicide prevention strategies into national health and education programmes in a sustainable way."
Suicide has been named a public health problem in the Americas as it stands as the 21st leading cause of death and, every year, over 81,000 people take their lives in the region with 56 per cent from the United States and Canada.
Meanwhile, nearly three times as many men as women die by suicide in high-income countries, in contrast to low- and middle-income countries, where the rate is more equal. Added to this, it was the second leading cause of death among young people aged 15-29 years, after road injury.
REGULATION FOR REDUCTION
A WHO publication released on Monday, 'Preventing Suicide: A Resource for Pesticide Registrars and Regulators', shows that regulations to prohibit the use of highly hazardous pesticides can lead to reductions in national suicide rates. The best-studied country, Sri Lanka, saw a series of bans leading to a 70 per cent fall in suicides and an estimated 93 000 lives saved between 1995 and 2015.
In the Republic of Korea – where the herbicide paraquat accounted for the majority of pesticide suicide deaths in the 2000s – a ban on paraquat in 2011-2012 was followed by a halving of suicide deaths from pesticide poisoning between 2011 and 2013.
The use of pesticides for suicide is not uncommon in Guyana with calls from some for national policies to regulate and ban paraquat.
However, Regional Advisor on suicide at the Pan American Health Organization (PAHO), Claudina Cayetano, reminds: "Suicide is a complex issue, with a multitude of intervening factors; therefore there is no single answer to this problem. Today [September 10, 2019], WHO, in collaboration with global partners, the World Federation for Mental Health, the International Association for Suicide Prevention and United for Global Mental Health, will be launching the 40 seconds of action campaign.
The culmination of the campaign will be on World Mental Health Day on 10 October with the focus on suicide prevention.