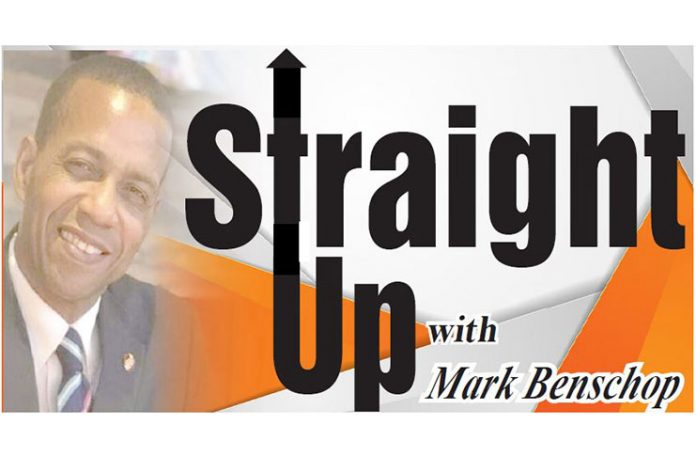 INITIALLY, I wanted to focus today's article on the options for the PPP's Prime Ministerial candidate. However, in retrospect, I have decided against it, and instead, the spirit has led me to focus on issues that are far more relevant to the masses. In other words, whoever that person is, he/she would be no different than the guy who was a mere figurehead for over two decades–if, God forbids, another political tragedy occurs through a PPP victory.
Sadly, each time I interviewed that individual, who is thus far the longest serving person in that capacity, I had to maintain a straight face, even as the lyrics of Marvin Gaye kept percolating through my mind – "I'm Your Puppet" – for obvious reasons. "I'm just a toy, just a funny boy. That makes you laugh when you're blue. I'll be wonderful, do just what I'm told. I'll do anything for you, I'm your puppet, I'm your puppet. Pull them little strings and I'll sing you a song, I'm your puppet. Make me do right or make me do wrong, I'm your puppet…"
Quite fittingly, he and his political masters and visionless comrades received an enthusiastic and appropriate send-off, as they suffered an embarrassing defeat at the 2015 polls. And even as the nation is preparing for elections, possibly early next year, good will continue to triumph over evil. In the words of John Connolly (The Infernals), "no matter how hard evil tries, it can never quite match up to the power of good, because evil is ultimately self-destructive. Evil may set out to corrupt others, but in the process corrupts itself."
So, let us take a quick look at some of the government's positive achievements over the past few years, just a short time in office. This is not to say that they have been perfect in every area, but when compared to the huge mess they inherited, massive unemployment, corruption at every level of government, billions of dollars wasted on substandard infrastructural works, highest crime rate in the country's history and the damage to democracy, anyone with even the slightest conscience would agree that Guyana has been lifted out of the gutter, darkness, fear, and economic stagnation, with the defeat of the political Lagoo Bagoos.
EDUCATION
On the educational front, what has impressed me is its policies which seem to be bearing fresh fruits all across the country. I am particularly impressed with the recent announcement that over eight hundred (800) teenage mothers have recently been placed in learning institutions in all of the 10 administrative regions. With over 500 being enrolled in technical and vocational studies, the remainder opted to return to secondary school.
The Minister of Education, Dr. Nicolette Henry, is quoted in the media as saying: "by sending girls back to school, they will be better equipped with life and other skills and, 'that investing in girls' education is investing in the development of a nation'." This sentiment has also been repeated before by President David Granger and the First Lady, Mrs. Sandra Granger, both of whom believe in education as the key to creating a brighter future for Guyana.
Taking a look at the recent successes of the CSEC results, a 73 per cent pass rate is evidence enough to uplift our spirits, and give us an indication of how well developed Guyana is set to become, with citizens who are educated and well informed about a variety of topics. According to the Minister, '13 subjects recorded a pass rate of 90 per cent or more. These include Agricultural Science (Double Award) with 99 per cent, Religious Education with 100 per cent, Information Technology with 98 per cent, Physical Education and Sport with 100 per cent and Industrial Technology – Electrical with 93.4 per cent. Chemistry, Biology and Physics all improved. Biology moved from 64 per cent to 77 per cent. Chemistry recorded 62 per cent as against 56.4 per cent in 2018 while Physics recorded a pass rate of 70 per cent, approximately four per cent more than the 66.2 per cent recorded in 2018." And, the positive beat goes on.
Additionally, there is the recent batch of newly-admitted young people to the University of Guyana (UG) an unprecedented 4,000 plus, for the 2019/2020 academic year, which is said to be the highest number since the establishment of the university in 1963 – all of this, despite the unjustified negative picture that is being painted by some who believe that they have all the remedies to fix UG and all of Guyana's problems. I urge you to ignore those negative soundbites, and let us continue to keep hope alive. And be reminded (especially our beloved President Granger) by the words of Anthon St. Maarten (Author of Divine Living) "Never surrender your hopes and dreams to the fateful limitations others have placed on their own lives. The vision of your true destiny does not reside within the blinkered outlook of the naysayers and the doom prophets. Judge not by their words, but accept advice based on the evidence of actual results…"
ICT DEVELOPMENT
We will turn now to the subject of technology, a rapidly growing part of our lives. Doubtlessly, unlike the sluggishness in the past, the coalition government has done more in this area within its short span of time in office, especially when compared to the wasteful years of the PPP, with the billions of dollars wasted on the 'One Laptop for friends and families of those from Freedom House by the previous political outdated robots. The failed 'One Laptop' per family initiative under the PPP, did nothing for citizens, as its main objective was to ensure that millions of dollars go into the pockets of political cronies, and the recipients being misled into believing that the government was caring. Far from that, since it was quickly revealed as a presumptuous political ploy and cheap cosmetics in order to make it appear as though the regime was concerned about improving Information Communications Technology in Guyana. Well, such was when a sophisticated laptop computer was placed in the hands of a notorious convicted drug lord, and his criminal enterprise, or the so-called Intelligence Agencies, which was used to track and spy on political opponents.
Surely, the evidence is glaring enough for anyone to see, that the Honourable David Granger government, is creating tremendous opportunities for all Guyanese in the area of technology, by ensuring that every community across Guyana has access to the internet, radio and television stations and other modern technologies that would make life easier for everyone, especially for the nation's young people. In these areas, specific kudos is due to the Minister of Public Telecommunications, Mrs. Cathy Hughes, and her staff.
SPORT
Sport is yet another area which was largely ignored by the PPP. However, in my honest opinion, I do believe that the then Director of Sports, Neil Kumar, despite major shortcomings, intellectually or otherwise, tried his best. What may have contributed to his failure (and the PPP's) was their obvious lack of a macro vision, and the relevant minister's inability to take sports to another level. Hence, in this regard, they have failed our sportsmen and women. Unlike, what was the norm under despotic PPP regime, sports is now being looked at with greater importance, and for the most part, all sportsmen and women/boys/girls are being respected at every level. Oh, I should note that while it has begun with what appeared to be a 'helter-skelter' start, those responsible have quickly gotten their acts together and for that I do believe that sports and young people are 10 times better today, than they were prior to 2015.
Mind you, it is not as perfect as I expected, but with the right kind of people in control, I remain optimistic, and so should all Guyanese, that things will most definitely get better as time goes by. Hopefully, in the very near future, we will not be saddled with too many people being responsible for sport, and youth. That being said, sport is now alive and kicking throughout the country.
JUSTICE FOR ALL
Finally, I wish to touch on the area of persons seeking justice, and timely access to the courts. In this area, yes, more can be done but, when compared to the widespread perception of corruption in the judiciary, and hundreds of persons who were left to languish in prisons, during those dark and brutal PPP years in office, I can say without any apologies, having firsthand knowledge of the system that this government is on the right track in ensuring that respect is restored to our judicial system. More magistrates' courts are being established around the country, even in areas that never had any, or where some were left to fall to pieces, and respect is shown for the rights of those who are caught up in the system.
Indeed, these are just a handful of accomplishments under this APNU/AFC government, in just a short space of time. And, anyone who believes that nothing has been done, is being totally dishonest, bitter, has a personal axe to grind with either the President, prime minister, or others in the government, or they are obviously wearing tight black, yellow and red blinkers. Whatever it is that these selfish folks cannot see, the truth is, in four years this government has moved mountains. And, in moving mountains, they have created so many overnight 'talk show' hosts as well, who will attempt to paint a dim picture of the new and improved Guyana, but, most Guyanese are smart enough to ignore the pessimists.