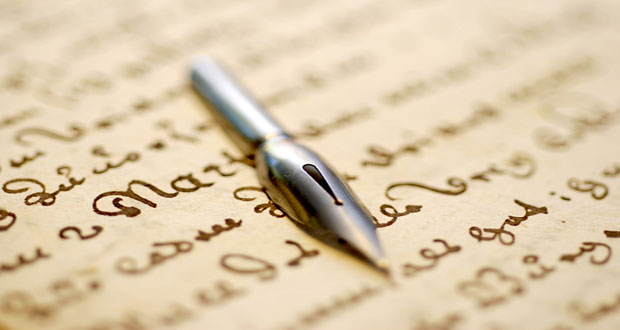 Dear Editor,
You know over the years, I have been the fiercest critic of the health service in Guyana. It is a known fact that during the PPP's 23 years reign, the health service became a political football which resulted in its complete destruction. Former Minister of Health, Dr. Leslie Ramsammy would occasionally resurface for a gasp of air and utter garbage in his hypoxic state. Failing to realise that the Guyanese public would only fall for such propaganda if they are given a good dose of hallucinogens.
The former Minister of Health, Dr. Bheri Ramsarran is so ashamed of his record that he has taken the same quiet corner like Irfaan-19. Dr. Henry Jeffrey was as useful as a retired racehorse. All in all, a collection of phenomenal failures.
Anyways, I have been following the news over the past years to see if there are improvements under this Government. And yes there are many. I read in the newspapers that The Port Mourant Hospital's waiting area is to get a $1.8M upgrade. To me, this is critical. When patients and their loved ones attend hospitals, they are understandably anxious. The least we can do is provide them comfort and reassurance. If I can put forward a suggestion, I would suggest that TV monitors are installed in the waiting area, with recordings of common medical conditions like diabetes and hypertension so that while the patients are awaiting their appointment they are educated. A few patients' medical magazines would also be useful.
Doctor-in-charge of the institution Dr. Devendra Radhay has noted that the hospital has seen an increase in persons accessing their services, and that as such, having proper facilities to facilitate the increase is of paramount concern to him. I should also add that that is paramount to the patients.
A few weeks ago I read that the Bartica Regional Hospital is being equipped with a CT scanner. CT scanners are very sophisticated X-rays that can provide to doctors useful information of life-threatening conditions. To access such previously, one would have had to travel to GPHC. Most of these patients would be very ill, and the non-medical person may not appreciate the dangers of transporting the critically ill. With the CT scan at the Bartica Regional Hospital, persons in surrounding communities and even some regions can access the service free of charge. Another positive development.
Further, Region Five (Mahaica/Berbice) is slated to receive two new health centres, designed and constructed in keeping with the concept of "smart medical facilities."
One centre will be constructed at Mon Choisi Village, on the West Coast of Berbice, at an approximate cost of $28M, and the other at Carlton Hall, Mahaicony, at an approximate cost of $26.5M.
These are certain facilities which will be built into the two centres, such as access ramps and washroom facilities for the differently-abled, lots of natural ventilation, adequate fire protection, as well as 'green economy' concepts such as the installation of LED light bulbs in the buildings, instead of the traditional fluorescent lights. Regional Engineer Mr Dhanpaul Sukha reported that the Centre at Carlton Hall will replace the building currently being used at neighbouring High Dam, which was more of a community building than a health facility. One of the major disadvantages with that building, he further reported was that the health facilities were on the upper floor, which posed a problem for patients having to negotiate the stairs.
The Centre at Mon Choisi, meanwhile, replaces the one currently at Cotton Tree, which had been constructed on a plot of privately-owned land. Prior to this, relatives would have had to physically lift their differently-able loved ones on the stairs. That must have been so undignifying to those patients. Only a caring Government would have recognised this. Last year, it was reported that the Minister of Health, Hon Volda Lawrence, spoke of an electronic patient record (EPR).
This is another positive. Without EPR when patients attend the hospital, a runner would have to run to the record department, go through some dusty files to find the patient's records. This may take hours; critical time that can make the difference between life and death. With EPR, the information is at the doctor's fingertips on the computer, and could be accessed in seconds. There is just one drawback; staff need to be trained n data protection, with serious consequences if anything is breached.
Recently, I saw the Canadians were in Guyana to teach Advanced Trauma and Life Support (ATLS). This is good, but it takes more than this to make GPHC a trauma centre; trauma consultants are needed; trauma nurses are needed. Only a few days ago I saw a lady who was involved in a road traffic accident on the ECD. A civilian was literally lifting her with her compound fractured leg dangling. We need paramedics to get to such accidents in a timely manner. The public should leave the accident victims as they are, unless they are in danger.
That lady's fractured leg should have been stabilized; she should have been logged-rolled onto a spinal board. A cervical collar should have been applied; she should have been given oxygen and pain relievers, then transported by a fully-equipped ambulance and not a taxi.
Also, the Government has opened a Neonatal Intensive Care Unit. This is a step in the right direction, and I was reliably informed that staff are being trained to manage the department.
What would be useful in the next year, is to do a clinical audit to determine if the NICU resulted in lower neonatal mortality and morbidity. It was good news to read that the incidence of MDR TB cases have been reduced. I know recently there was a shortage of MDR TB drugs; I was very critical of this, but clearly this has been addressed.
What is concerning is a recent report which highlighted that the incidence of HIV grew to 142 cases per 100,000 persons; significantly higher than the 2018 rate of 117 per 100,000 persons. To address this, the Ministry of Health has set in motion a number of tactical moves, which it hopes will reverse the daunting trend. Remaining high on its agenda is testing for the virus, which is viewed by the local Ministry of Public Health as "the most important activity in the fight against the virus." Moreover, to this end, and in its pursuit to achieve the 90-90-90 Treat All Policy, government has committed to increasing HIV testing. What is evident is that is an area that the Government will need to continue to focus on. A multi-disciplinary team approach is required, with education being paramount. With the recent introduction of PrEP to high-risk groups, this can help to address this trend, but should not be a substitute for responsible sexual activity and patient education.
This is just a small fraction of achievement of this Government in four years. It would be interesting for the PPP to compare their first four-year achievement, so that an objective comparison can be made. Some may argue if these developments resulted in better patients' outcome and experience. To answer that question, a service evaluation audit may need to be undertaken. This would be my humble advice to the Government. Finally, I am quite sure the Hon. Minister of Health recognises that there is much more to done.
Correcting 23 years of PPP mismanagement will take more than four years. What is clear is that this Government is better at managing the Health Service than the PPP. If I can be critical, where they are failing in is their PR.
Regards,
Dr.Mark Devonish MBBS  MSc Med. Ed MRCP(UK)  FRCP(Edin)
Consultant Acute Medicine
Nottingham University Hospital
UK