BRIAN Mohan was, on Tuesday, August 20, 2019, committed to stand trial at the High Court for the 2015 murder of Christopher Wharton, who was gunned down, execution style, in front of his North Ruimveldt home.
Mohan, was committed by Senior Magistrate Leron Daly at the Georgetown Magistrates' Court following the closure of the preliminary inquiry (PI) into the matter.
The capital offence alleged that Mohan, on November 18, 2015, at Festival City, North Ruimveldt, Greater Georgetown, murdered Wharton called "Taps" or "Chrissy."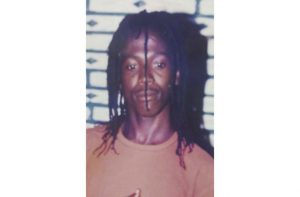 The Magistrate ruled that a sufficient case was made out against Mohan for him to be tired at the High Court. He will go on trial at the next practical sitting of the Demerara Assizes.
The Guyana Chronicle had reported that Wharton was shot-execution style-on the stairs of his North Ruimveldt home in what police believed to be a drug-related crime.
The murder, which was captured on CCTV cameras, was carried out by two men who rode up to the house on bicycles. Wharton, who was shot three times about the body, including once to the abdomen, succumbed within an hour of being taken to the hospital.
His son, five-year-old Nashan Wharton, who was seen exiting the house and running down the stairs seconds after his father was shot, received a gunshot wound to his foot.
Meanwhile, Mohan is still before the court charged for the possession of a firearm and ammunition.
According to the allegation, on March 3, 2017 he had in his possession one .32 Taurus pistol, while he was not the holder of a firearm license.
The other charge stated that, on March 3, he also had 10 live rounds of .32 ammunition, while he was not the holder of a firearm license.