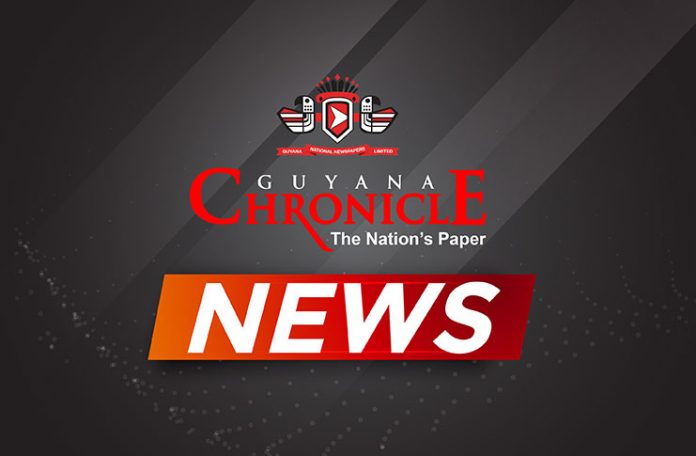 Guyana has recorded a record-breaking 77 per cent overall pass rate at this year's Cariibean Secondary Education Certificate (CSEC) examinations. The Ministry of Education (MoE) will announce the results for the May/June CSEC and CAPE examinations today.
This announcement will be made at 16:30 hours at National Centre for Educational Resource Development (NCERD). CXC, as per normal, has made students' results available online through their online portal. However, the body has introduced a periodic system of releasing the results.
Students, who wrote the Caribbean Secondary Education Certificate (CSEC) examinations, will be able to access their results on August 15, throughout the day. Meanwhile, Caribbean Advanced Proficiency Examination (CAPE) students have been able to access their results on Tuesday, August 13.
Students in Guyana and Barbados will be able to access their results from 11:15 hours to 14:15 hours on the respective days.
Students in Antigua and Barbuda, Anguilla, Belize, British Virgin Islands (BVI), Cayman Islands, Dominica, Grenada, Montserrat, Saba, St. Kitts and Nevis, St. Lucia, St. Vincent and the Grenadines, Suriname, Turks and Caicos Islands and St. Maarten will access from 09:00 hours to 11:00 hours. Finally, students in Jamaica will be able to access their results from 14: 30 hours to 17: 30 hours and those in Trinidad and Tobago from 17:45 hours to 20:45 hours.
Information obtained by this newspaper has shown that six subjects, so far, have obtained noteworthy regional pass rates at the CSEC examinations. CSEC pass rates are determined by persons who acquired between Grades One to Three in the subject.
Physical Education recorded a 98 per cent pass across the region; Electronic Document Preparation and Management (EDPM), 95 per cent; Theatre Arts, 94 per cent; Chemistry, 68 per cent; Social Studies, 65 per cent; and Integrated Science, 62 per cent.
On the downside, General Mathematics recorded a 46 per cent pass rate. Comparatively, the pass rate for Mathematics was 49 per cent across the region in 2018, with Guyana recording a 43.39 per cent pass rate in this subject. In 2017, Guyana recorded a 39.23 per cent pass rate in Mathematics.