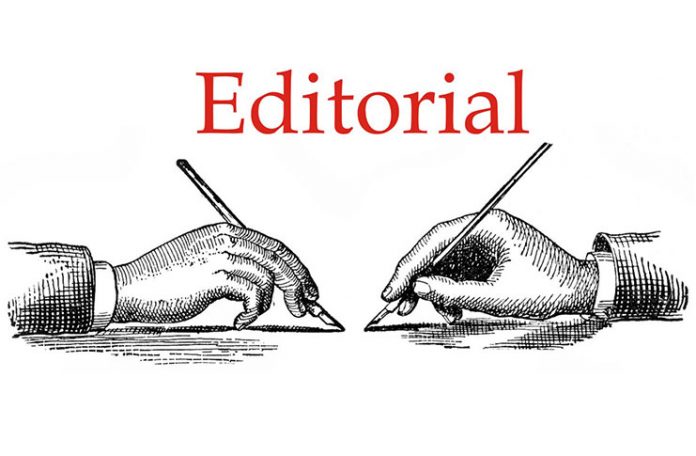 THERE are those who look upon government as being an institution of pomp and ceremony. But government is more than the latter perception, since it is also about the endowment and exercise of power and authority.
But these key attributes, which are inherent in such an institution as a means of getting its functions done, also have a responsibility which is owed to the citizens from whose mandate they are derived for its exercise on their behalf. In other words, though power and authority, in themselves, reside in the daily functions of government, they are derived from the people who expect that they be deployed to advance their interests, and that of the State in which they live, benefitting from its results. It is most natural for citizens to expect of any government, that the latter uses its power and authority for the protection and upholding of their democratic rights.
Among the most critical aspect of any government, in the exercise of its power and authority to govern, is to guarantee that such are used to foster and consolidate the democratic process, which means the rights of the people, ensuring that such are always upheld. But this can only be done in a democratic society, and by a like-minded government that understands the imperatives of its sacred duty of governance, and the honest use of its power and authority inherent of such a process.
This explains the democratic policy of governance of the David Granger administration since its ascension to office, and its unwavering determination in safeguarding these rights of citizens as enshrined in the Constitution.
It further illuminates its current position in supporting and defending an electoral machinery that is untainted and able to manage and prepare for national and regional elections that must have as its electoral epicenter 'a clean voters' list which can only be properly derived from the legally and compulsory exercise of house-to-house registration.
There is no truly democratic society with a similar government that ignores this most significant process of undisputed national elections, the results of which results can be able to withstand scrutiny. The latter can only be a boon and a blessing to democracy.
For those who must be reminded, the annals of modern-day history is chronicled with many examples of seriously disputed national elections that have taken place as a result of corrupted or tainted voter's lists. In every jurisdiction where such would have occurred, there has been very serious social stresses, ranging from massive street protests to extreme antagonisms
. No society that believes in the sanctum of democratic principles and all that such principles entail, including a free and fair electoral process in which their vote must be honest, will countenance such a disrespect to its rights. And no government, either, that has steadfastly defended the democratic process, will commit such an electoral heresy as allowing national elections from a National Electoral Register that is padded/ tainted/corrupted.
Further, in every democratic State, even where there is an independent constitutional electoral body, in our case, GECOM, the incumbent government is obligated, both morally and legally, to support its endeavour for an electoral procedure that emanates from an unchallenged list, compliments, of course, of a national registration process. And this is exactly what the A Partnership for National Unity+Alliance for Change (APNU+AFC) government has continued to do, all within the laws of Guyana. Therefore, how can it be wrong to support house-to-house registration, which is a legitimate expectation of the people.