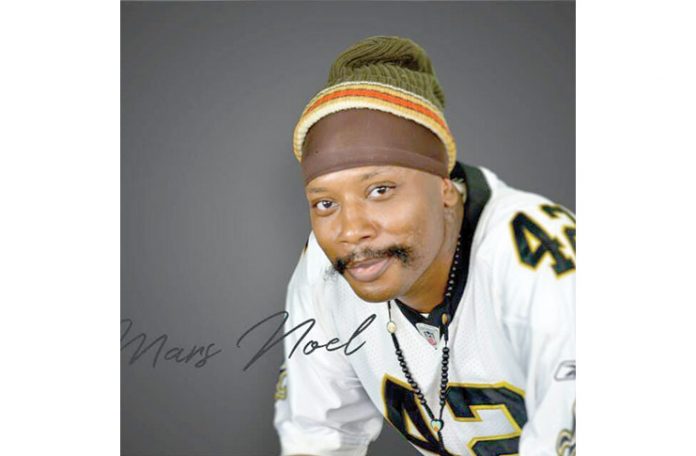 WE'VE all heard success stories, where persons would have confessed that music was their 'go to', to get over situations in their life. Some stories more heartbreaking than some.
This week's personality opened up and shared his life-changing story with 'The Buzz', on how Hip Hop music saved his life.
Paul Busby was born here in Guyana, and spent the first five years of his life with his mom and two older sisters. The single-parent family survived a big house fire on Charlotte Street, lost their home, and later moved to Hadfield Street.
Busby recalled that at the time, he had no idea who his father was, until he was five, when his father showed up suddenly at his school and took him away from his mother.
He would later that same year get lucky and migrate to the US with his dad, but his dad would again do the disappearing act and leave him with a strange family, who had also raised his elder brother on his father's side.
At that tender age, Busby said, he passed through the some of the toughest times, as unbeknownst to him, the family with whom his father left him had a history of abuse.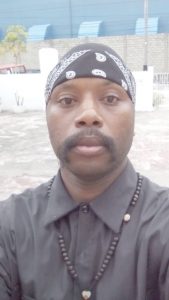 Missing his mother every day, the only thing that kept him going at times was the thought of seeing her again and reuniting with her.
Busby said that after he couldn't take the abuse any longer, he ended up moving in with his father and step-mother, thinking that that would have been a better environment for him. Turned out he was wrong, as he was made to suffer even more abuse.
"My stepmom was a Jamaican, and I believe her culture is that you beat till you bleed," he recalled. "During one of the situations, I was beaten till I was bleeding through the head. I had to go to the hospital, but she didn't take me. She put me out the house and said to go by my friend. All this at the age of eight. And the reason I was beaten was because I had stayed out a little late, playing with my friends."
Thankfully, because of the bloodied state he was in, Busby said his little friends called the police, and he was taken to the hospital. And, due to the system with abused children in the US, he was taken away from his father and placed into foster care.
He said he passed through group homes, foster care, and later a religious family who took him in for a year.
During this time, he said he endured so much pain, including the death of his mother and his two siblings.
"The death of my mother crushed me, for most of my life," Busby said.
After passing through homes, he said that his father regained custody of him, but by this time, he was already hell bent on rebelling and letting out his anger in more ways than one.
"At several stages of my life, I was kicked out of the house, onto the streets, moved to different States. I've ended up in prisons, learning and trying to actually understand myself, because I didn't know myself. I didn't know why I was really doing what I was doing. I was rebelling against something, but I didn't know how to control that," he said.
A NEW START
Even though Busby would have probably been labeled notorious, given his history of rebellious behaviour, there is always room for change and a new and fresh start.
But realising the need for change, and finding that converter to change your life is what was lacking, but Busby found it in music.
"A lot of times when I would listen to music, I would just get overwhelmed and start crying. But I listened, because that's the type of life that I was going through. I believe it became a comforting thing for me; the music. I would hear different harmonies and melodies and be able to put it together; it would help me out," he told 'The Buzz'.
And it was while he was in prison that he realised his ability to rap.
"Music allowed me to channel all the things I was going through. Any facility I was in, I had a few battles, and I never lost. And at that point in time, I realised that I was putting everything into music. Doing crimes and making mistakes, I channeled all of that into my music, and I was more focused on doing music than I was on doing bad things. So then everyone started calling me 'Rapper boy'," Busby said.
Realising his talent later led to the creation of 'Mars Noel', Busby's alias.
"Mars Noel is like a super hero; a Marvel hero. Mars being a Roman God, and Mars being a planet. Noel being something biblical, and Noel also being in music. It's like something that came and saved me. Like there is Clarke Kent, and then there is Superman. Mars Noel is more like an alter ego," he said.
Now Mars Noel is all over his past life, and has returned to Guyana, working with local record label, Vizion Sounds, to push his music and share his story with the youths, through his music. He is looking to make a global mark, because he believes that his story, if told through his music, can serve as inspiration to others.
Guyana, he said, has been suffering as a whole, for many years, "but we have to continue to survive."
"But despair makes good music; like when you're going through pain and suffering, because you're utilising what you are going through and you're putting it into a medium whereby everyone can understand, 'cause everyone go through suffering; everyone hurts and goes through despair. So you are not alone," Mars Noel said.
He would like to encourage other artistes to keep pushing and keep putting their all into what they do, and help lobby for a better Guyana.
"Music can help break barriers and help to curb societal ills," he said. You can find Mars Noel's music on any digital platform by typing in 'Mars Noel' or Mars Noel Music.