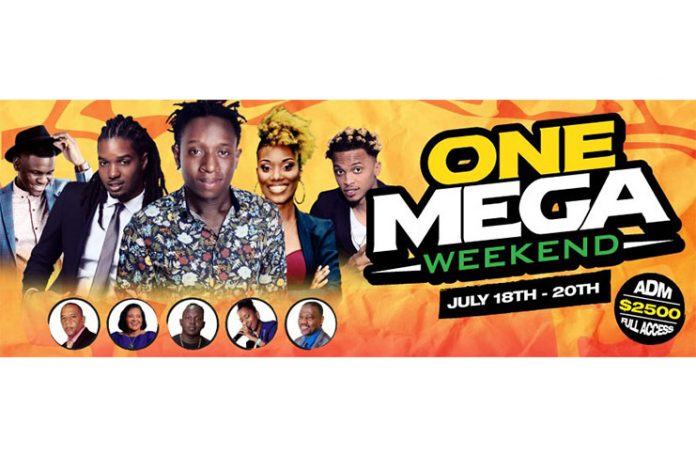 –at 'One Mega Weekend' experience
CHRISTIANS across Guyana are in for three days of moving events if they're looking to be a part of the "One Mega Weekend – Youth Summit", which includes praise worship, motivational talks, an album launch, and a gospel concert all wrapped up in one, courtesy of a collaboration between local gospel artiste Samuel Medas and the Kaneville Full Gospel.
The event began on Thursday night at the Love and Faith World Outreach Ministry in Sophia with a youth conference titled the "Ready Youth Empowerment Conference", which continues tonight with a "Praise and Worship Experience" at the same location, before it all culminates tomorrow night with the launching of Medas' fifth studio album, "Ready", at a mega gospel concert at the Cliff Anderson Sports Hall.
The concert is expected to see performances from a number of regional artistes, including the hottest thing in gospel music this side of the hemisphere, 'Positive' out of Trinidad.
"We just decided to collaborate and it turned into this one big thing. I have all of these renowned artiste from Trinidad coming in the country including Jaron Nurse, Mark Isaacs and Positive along with locals like Rochelle Benn, Lion Cub, DC, Carl Damon," Medas explained in an interview with The Buzz.
Patrons get the whole three-day experience for the one-time payment of $2500.
The experience is so pumped up, even First Lady Sandra Granger is ensuring she's not left out. But she's also participating, as she was one of the speakers at last night's youth conference. Also speaking at the conference was Jaron Nurse.
"Jaron, who is a Gospel artiste, is also speaking tonight, because he is a very prolific speaker, and has a testimony of someone coming from a really dark place in Trinidad to being one of the biggest Gospel singers in Trinidad," Medas noted.