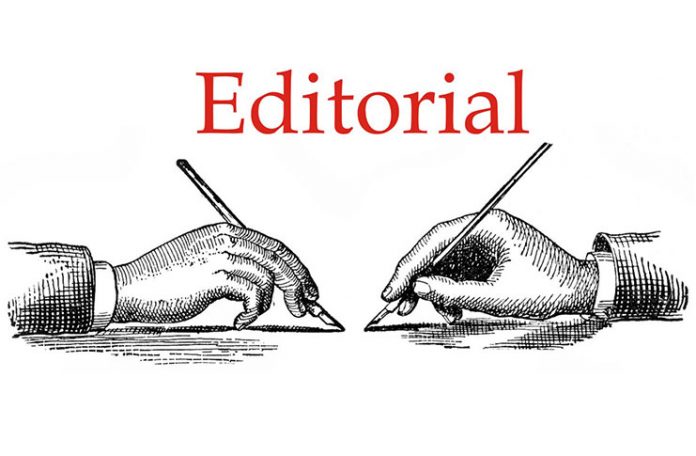 'MOURNING Friends and Family in White' is a Guyanese group from the Ghana Day Committee that began to mount public protests for the opening of investigations into extra judicial killings in Guyana, that took place during the early 2000 and continuing through this period on to around 2008.
Known as the period of the "troubles", as described by President David Granger, it was a phase when Guyana descended to levels of criminality unheard of in its entire history, marked by the institutionalisation of the narco-trafficking state and the rise of drug lords, coupled with the existence of heavily-armed gangs.
In a nutshell, fear was pervasive as the silence of the night was often shattered by the staccato of automatic fire, and bullet riddled bodies found dumped in the city and its environs the following morning. Even police stations were forced to close their gates, by the unheard time of 5.00 PM, as even the lawmen too, became the deadly target of armed elements. We stand to be corrected, by stating that it was reported that between 1912 to 2002, a total of 23 policemen were killed in the line of active duty; but 24 were shot dead between 2002 – 2003!
This explained the level of violence and anarchy that reigned, which reflected all the attributes of a failed state, since vital institutions that were the underpinnings of a stable and functional society, virtually ceased. Social paralysis characterised life in Guyana, with the fear factor at premium levels.
It was out of this total breakdown of institutional law and order that extra-judicial killings became an institutionalised fact. In layman's explanation, an extra-judicial killing is the killing of a person that is carried out by "governmental authority'' or by persons acting for or on behalf of the government, or by individuals, without any judicial proceedings or legal sanction. This means that there was no recourse to due process for these persons. It also meant that the killing, or more specifically murder, was unlawful, and outside of the ambit of the legal process of the jurisdiction in which it had taken place.
By any stretch of the imagination, memories are not so hazy as to forget that the more than 400 murders that took place in this country during this very dark night of our history would fit into such a category of description, as above. Of course, there are the deaths of former political activist, Ronald Waddell, and that of Courtney Crum Ewing, the one-man political protestor. Both were gunned down execution style, murders no doubt, for which there would have been intellectual authors. To this, the death of former Minister of Agriculture, Satyadeow Sawh, must be added, for which there has not been any satisfactory explanation given to the Minister's family, by the PPP/C government at that time.
No state in which persons would have disappeared, inclusive of that of Collie Wills, whose case had been extensively represented to the Inter-American Commission of Human Rights (IACHR), and which the regime of that time had been held responsible, in which persons were shot down even with their hands held high in surrender, and in which daily bloody violence that culminated in the deaths and disappearances of citizens, can ever result in a society that will be normal again. The negative social spill offs from such a murderous dark night, are still much evident, as in the case of the hit- man type of execution, which still occurs, albeit not so often.
It was a revelation when it was recently stated in one of the nation's dailies, the laughing of a former PPP/C president, when the activity of extra judicial killings had been brought to his attention by a former high-ranking member of his then party. It was indeed contemptuous of such an action, reckless and insensitive in every way, but grossly irresponsible that an account to the nation, particularly the victims' families, of these numerous deaths.
One must therefore appreciate the efforts being made by 'Mourning Family and Friends in White' on behalf of the many victims, as it is just and wholly desirable that closure be had for these families, who are still affected in many ways. It is only right that the intellectual authors of these crimes be investigated, and those guilty be brought to justice, as in many other jurisdictions, for example in Argentina, where the efforts of the Mothers of the Plaza de Mayo, resulted in many former leading members of the country's military regimes suffering severe judicial punishment for their role in the deaths and disappearances of thousands of Argentinians during the 1970s to very early 1980s. Thus, it is a call which we do believe the current coalition government can understand.