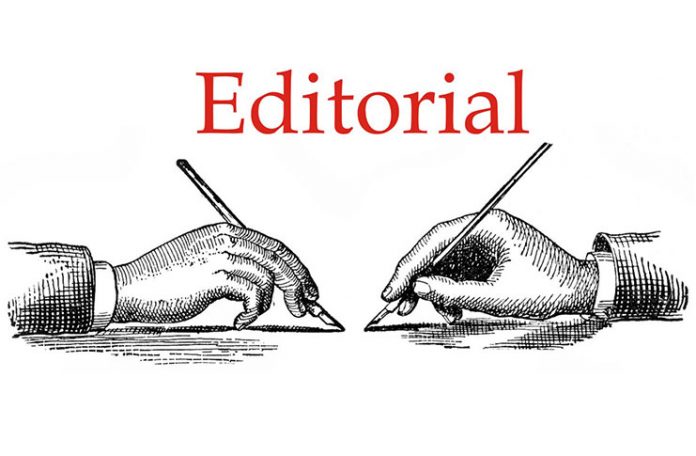 ANY honest analysis of the performance of the Guyana Water Inc (GWI) would show that it is perhaps one of the most improved public utility companies. The results of this performance over the past four years, for those paying attention, have been improvement in the delivery of water in several communities across the country.
For instance, there were communities that were receiving 10-14 hours of water supply per day that are now receiving 24 hours supply, which not only makes this vital service accessible but also reduces the necessity of purchasing or building storage facilities. In the said communities, there has also been improvement in the water pressure and communities that were not in receipt of potable water are being targeted in a sustained and systematic manner to benefit. These actions have led to reasonable assumption that there is focus on equity in the delivery of water, as is evident in communities in the hinterland and rural areas that are attracting attention and service.
Additionally, almost weekly we see reports of GWI establishing water connections in villages and communities where previously this seem impossible. Water is an essential commodity and considered a public health issue, given the diseases it could carry and its vital nature to sustenance and health, making it also a human right. According to the Pan American Health Organisation (PAHO) 'Sanitation and Water: Evidence for public policies focused on human rights and public health results' Report "Lack of drinking water and basic sanitation has a devastating impact on development processes. It is the second largest cause of morbidity and mortality for children under 5 years of age in the Region, and the largest contributor to the burden of environment-related disease."
It is understood that one of the major objectives of the present GWI management is to end dependency on the black tank and other forms of storage. Outside of economic consideration to the consumers through savings in dollars, and some may argue improvement of the aesthetics, what cannot be ignored is the sense of a vision with a purpose.
In the day-to-day management of water, it cannot be ignored that GWI is moving to improve service through the use of technology, where efforts are presently undertaken to create two apps that will facilitate interaction and feedback between consumers, the public and contractors with the company. This approach to management is new to Guyana.
The pursuit of e-technology in service delivery in this Information Age could influence positive behavioural change, not only from the standpoint of citizens' involvement in the management of this vital resource, but also aids in improving the management of the service. This form of grassroots involvement in decision-making bodes well for cultivating the needed sense of ownership that could not only result in ensuring preservation but also strengthening the system of delivery.
The idea of having multiple wells in the communities, which GWI refers to as "water field," in that when one is down there are others to ensure continuity of service, is profound. It will not be surprising if this same perspective is applied in the management of liquid waste, which is another aspect of its operation, to bring Guyana in line with the Cartagena Convention.
Undoubtedly, an examination of Dr. Richard Van-West Charles' international experience in public health is being brought to bear in the planning, development, and execution of GWI's activities. At the same time, it is instructive to note he is also bringing a refreshing culture in dealing with the public. It is being observed his hands-on approach to public engagement, in seeking the communities' input in refining the organisation's activities, preparedness to treat the public with respect, and also demonstrating it is not beneath a CEO to apologise for service not rendered or hiccup in the system. It should be said such is a marked departure from the old mode of intolerance, finding excuses, and laying blame on others.